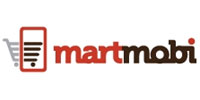 Hyderabad-based MartMobi Technologies Inc, which provides an m-commerce platform for e-commerce sites, brands as well as retailers, has expanded its operations to the US. MartMobi, a Techcircle Runway 2013 startup, is also close to raising Series A funding from a few US-based investors, according to its co-founder and CEO Satya Krishna Ganni.
"We already have an entity in the US and are working with a few clients there. We are also getting a lot of interests from businesses, and so we decided to open an office there. We are looking to strike deeper partnerships with shopping cart vendors and integration providers," said Ganni, who started MartMobi, along with Pramod Nair, in December 2012.
The MartMobi platform enables e-commerce businesses, brands and retailers to have an instant mobile presence without writing a single line of code. A self-service platform, MartMobi can be used to create custom applications for retailers across all major mobile platforms, thus ensuring a new source of revenue for online ventures.
Ganni and Nair are serial entrepreneurs, who had earlier co-founded LearnSocial, a P2P learning platform that brings together people who want to teach something they are passionate about, and learners who are interested in picking up a new skill. Ganni also founded Sematrica Inc, Adaptive 3D Technologies, BB Inc and WebPDM Inc.
"We are also in talks with a few institutional investors in the US to raise our Series A funding, which will be used to expand our engineering and sales & marketing team, as well as to expand our presence to other foreign markets. We hope to close this round in three months," Ganni added.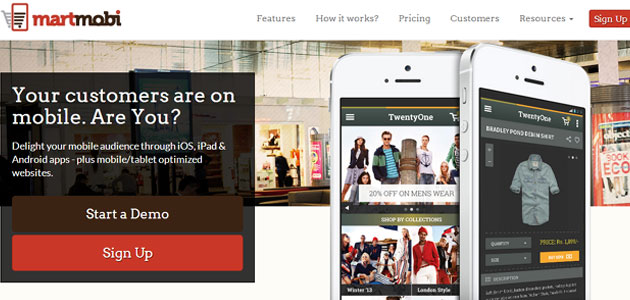 The firm claims it already has 40 customers in its kitty and is signs up two-five customers per day on an average. It charges a one-time setup fee from clients. Clients can also pay a monthly SaaS fee to use the platform.
In India, MartMobi is working with companies such as Carat Lane, American Swan, Pretty Secrets and Zivame, to name a few. MartMobi has also partnered with Shopify, Magento, SpreeCommerce and BigCommerce and have its apps now on their app stores.
The firm is now eying Singapore and Hong Kong to expand its operations. Ganni said that MartMobi has already bagged two clients in Hong Kong. With a team of eight staff, the company wants to be the next Shopify for mobile, in the long term.
---