Zebra Technologies to acquire Motorola Solutions' enterprise business for $3.45B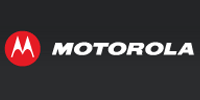 Zebra Technologies Corporation, a global leader in barcode printing and RTLS technology has announced that it has entered into a definitive agreement with Motorola Solutions Inc. to acquire its enterprise business for $3.45 billion in an all-cash transaction.
The acquisition will be funded through a combination of cash on hand and new debt. Zebra expects to fund the transaction with approximately $200 million of available cash on hand, and $3.25 billion that is fully committed to be raised through a new credit facility and the issuance of debt securities. The transaction has been approved by the boards of directors of both companies and is now subject to customary closing conditions including regulatory approvals. The transaction is expected to be completed by the end of 2014.
Zebra Technologies is a US-based manufacturer of thermal bar code label and receipt printers, RFID smart label printer/encoders, & card and kiosk printers. According to the company, Motorola's enterprise business had pro forma sales of $2.5 billion in 2013 (excluding sales of its iDEN products), while Zebra Technologies had sales of $1.0 billion last year. The combined Zebra Technologies with Motorola's enterprise business would have had pro-forma sales in 2013 of approximately $3.5 billion.
"This acquisition will transform Zebra into a leading provider of solutions that deliver greater intelligence and insights into our customers' enterprises and extended value chains. The enterprise business will generate significant value for our shareholders by driving further product innovation and deeper engagement with our customers and partners," said Anders Gustafsson, CEO, Zebra Technologies.
Through this transaction, Zebra will enter the segment where Motorola's enterprise business competes, and strengthen its position in key industries including retail, transportation & logistics, and manufacturing. Approximately 4,500 employees are expected to join Zebra upon the completion of the transaction. The transaction will also significantly expand Zebra's geographic reach. Post the completion of the transaction, the combined company will have about 20,000 channel partners in more than 100 countries, and will hold a robust portfolio of intellectual property, with approximately 4,500 US and international patents issued and pending.
Motorola Solutions will retain its iDEN product portfolio (that was part of its enterprise business) and will continue its government business, including its professional commercial radio product portfolio.
"Our enterprise business is an ideal fit for Zebra. This transaction will enable us to further sharpen our strategic focus on providing mission-critical solutions for our government and public safety customers. Upon closing of the transaction, we intend to return the proceeds to our shareholders in a timely fashion," said Greg Brown, chairman and CEO, Motorola Solutions. The company will continue to manufacture, design, integrate and deliver voice and data communication solutions for government and public safety customers worldwide.
Morgan Stanley is serving as financial adviser to Zebra, while Kirkland & Ellis LLP is serving as the company's legal advisor. Goldman, Sachs & Co., and J.P. Morgan Securities LLC are serving as financial advisers to Motorola for the transaction, while Winston & Strawn LLP is serving as legal adviser to the company.
Comment(s)