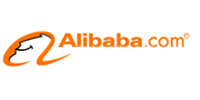 Carlos Kirjner, a senior analyst at asset management company AllianceBernstein Holding, has put a valuation of $245 billion for Alibaba Group Holding, after the Chinese e-commerce giant posted strong Q1 results for the first quarter of FY14, according to a blog post by Wall Street Journal. Alibaba's revenues for the quarter ended March 31, 2014 grew 66 per cent and profits more than doubled from last year, mainly due to the increase in shopping promotions on Chinese Singles' Day (Nov 11, 2013).
The huge valuation comes even as the company is preparing for an Initial Public Offering (IPO) in the US later this year. Alibaba, which is looking to raise $15 billion, has already appointed Rothschild Group as its financial adviser ahead of the IPO.
"We believe these results vindicate our views that Alibaba is a highly valuable asset, worth much more than what we think was reflected in Yahoo's stock price," Kirjner wrote in a note to clients.
According to data compiled by FactSet, a $245 billion valuation for Alibaba would make it the ninth biggest US-listed company in the S&P 500, just shy of Wal-Mart Stores's $249 billion market cap. In February this year, Alibaba was valued at $153 billion. Internet giant Yahoo Inc. owns a 24 per cent share in Alibaba.
Alibaba was originally founded in 1999 by Jack Ma, a school teacher, and others as a marketplace for Chinese companies. The group presently owns Taobao.com, China's most visited online shopping destination based on the marketplace model; Tmall.com, China's e-mall for quality, and brand-name goods; Alibaba.com, a global wholesale platform for small businesses; AliExpress, an international e-marketplace for consumers; Alibaba Cloud Computing, a developer of platforms for cloud computing and data management; and Alipay, an online and mobile payment solution in China.
---