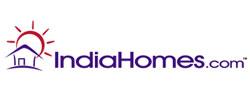 Gurgaon-based India World Technologies Pvt Ltd, the company that owns and operates the real estate broking portal IndiaHomes.com has raised Rs 150 crore ($24.9 million) from New Enterprise Associates (NEA). Existing investors Helion Venture Partners and Foundation Capital also participated in the round.
NEA led the new round with more than half of the funding, and as part of the transaction, Bala Deshpande, senior managing director, NEA India will join the company's board.
This is Helion's third investment in IndiaHomes. The company had earlier raised Rs 120 crore from Helion and Foundation Capital in 2012.
Founded by Samarjit Singh in 2009, IndiaHomes (formerly Agni Property Services Pvt Ltd) has a presence in Delhi, Gurgaon, Noida, Mumbai, Bangalore and Kolkata. It is now planning to expand its presence to other major cities in the country.
"We have decided to expand our operations to 50 major towns in India," IndiaHomes founder and managing director Samarjit Singh said.
Avendus acted as the exclusive financial advisor to the transaction.
The company provides end-to-end real estate solutions – from buying, selling and renting to financing & mortgaging, legal services and documentation. Prior to IndiaHomes, Singh had also set up Candid Marketing, acquired by International Marketing & Sales Group, Plc. in 2006. However, it was bought back by the former management in 2008. Sigh is an alumnus of St. Stephen College, Delhi, and University of California at Berkeley. He had also served on the board of YEO (Young Entrepreneur's Organization, affiliated with YPO) for five years and was the president of its Delhi Chapter for 2007-2008.
Other investments in the online real-estate space
Bangalore-based maxHeap Technologies Pvt Ltd, which owns real estate and apartment management portal CommonFloor.com, had secured Rs 64 crore ($10.4 million) in Series D round of funding from existing investors Tiger Global Management and Accel Partners.
Around the same time, Mumbai-based Cryptopy Technologies Pvt Ltd, the company behind the real estate portal Grabhouse.com, had raised an undisclosed amount in seed funding from early-stage investment firm India Quotient and MV Krishnan, vice president (corporate treasury sales) at Deutsche Bank. The capital will be used to develop more features and expand to Pune.
Prior to that, Chennai-based Blitzkrieg Technology Pvt Ltd, the company that owns and operates property search engine startup Realty Compass, had raised an angel round of funding from a small early stage investment firm backed by a group of high-net-worth individuals.
---