Vserv.mobi's Search Intent Ads enables marketers to bag customers via in-ad search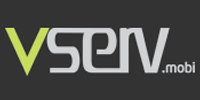 Mumbai-based mobile advertising exchange Vserv.mobi has launched a new ad format called 'Search Intent Ads', which enables marketers to bag relevant consumers and facilitate their buying decisions via an in-ad search strategy. The firm claims that the new ad format integrates the power of search into mobile ads and is enabled via full-screen mobile ads on the Vserv.mobi exchange across 150,000 apps and sites.
'The ad format leverages user intent and deep linking to drive these relevant consumers to the right purchase funnel,' the company said in a press release. For instance, a consumer can search for electronics, apparels, and consumer durables on the ad itself. It also allows potential travellers to find packages for their destinations on the ad.
According to the company, Search Intent Ads can be used by brands across all industries like banking, financial services, insurance, automotive and more. Segmented sections of the ads can provide quick access to popular product categories and can be customised to take advantage of current trends and special seasons. The new ad format also allows e-commerce companies to leverage the growing consumer reliance on mobile internet use, by offering consumers a fast and engaging brand experience by searching for products on the mobile ad.
"E-commerce companies are constantly seeking effective ways to reach out to mobile users," said Dippak Khurana, co-founder and CEO, Vserv.mobi. "Nearly 30 per cent of the traffic on e-commerce sites comes from mobile, and we expect this ratio to increase to 70 per cent by 2015. The Asia-Pacific region is poised to become the largest regional e-commerce market in the world with expected annual sales to reach $525.2 billion."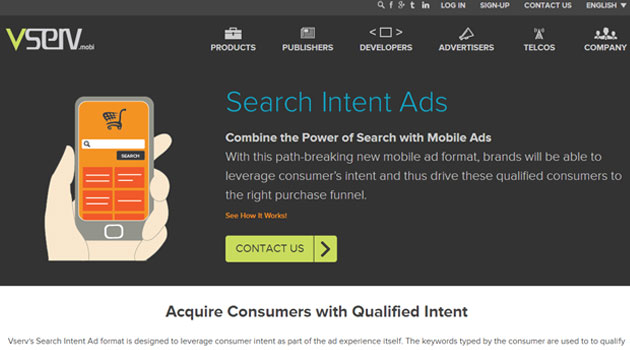 Founded in January 2010 by Khurana and Ashay Padwal, Vserv claimed to have registered 256 billion ad requests in the financial year ended March 31, 2013. In its global territory, India is the biggest market with 33 per cent share, followed by the Middle East and Southeast Asia (14 per cent each). In July 2011, the firm had raised $3 million in Series A funding from IDG Ventures. The Mumbai-based company also has offices in the US, the UK, South Africa, Dubai, Singapore, Indonesia, Malaysia, Thailand, Philippines and Vietnam.
Earlier this month, the firm launched a data augmented mobile Real Time Bidding (RTB) platform, which will bridge a value gap across emerging markets as it enables RTB for its customers on both the demand and supply side of its exchange.
In November 2013, Vserv launched a new version of its flagship product AppWrapper, an independent platform for Android app developers that automate the integration of multiple software development kits (SDKs) without any coding effort. A few months before this development, Vserv partnered with Yahoo for mobile monetisation across Southeast Asia.
Comment(s)