Apple's Q2 revenues rise 4.58% to $45.6B; iPhone sales in India up 55%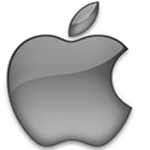 Technology giant Apple Inc reported 4.58 per cent rise in its global revenues for the second quarter ended March 29, 2014, to $45.6 billion over the year-ago period, led by 17 per cent rise in shipments and 14 per cent increase in revenues of its flagship product iPhone.
Net profit also increased to $10.2 billion from $9.5 billion in the year-ago quarter.
The company's gross margin was 39.3 per cent compared to 37.5 per cent last year. According to the firm, its international sales accounted for 66 per cent of the quarter's overall revenue.
"We're very proud of our quarterly results, especially our strong iPhone sales and record revenue from services," Apple's CEO Tim Cook said. "We're eagerly looking forward to introducing more new products and services that only Apple could bring to market."
According to Apple's CFO Peter Oppenheimer, the firm added that it generated $13.5 billion in cash flow from operations and returned almost $21 billion in cash to shareholders through dividends and share repurchases during the March quarter. The firm expects to clock revenues in the range of $36-$38 billion in the current quarter (Q3).
Apple has stepped up its focus on sales in the mid-range segment, re-introducing the iPhone 4, which was discontinued in September this year, in the country. Priced at Rs 22,990, it is the cheapest iPhone in the market currently.
Tim Cook also said that iPhone sales in India grew 55 per cent over the past year. The rise in sales could be attributed to its aggressive sales strategy in India, as the prices of mid-range handsets have dropped drastically.
Indeed, revenues from 'rest of Asia', which includes India, declined 17 per cent for the company in Q2, making it the only geography where sales declined. Revenue growth was strongest in Japan (26 per cent), followed by Greater China (13 per cent). Europe and Americas recorded modest 4 per cent and 2 per cent growth respectively.
What is worrisome, however, is that sales of its other key product iPad has been declining. iPad sales declined 16 per cent in volumes and 13 per cent in revenues in Q2. The Mac sported marginal growth of 5 per cent in shipments and 1 per cent in revenue. iPod sales halved last quarter while iTunes and other software service revenues was up 11 per cent in Q2.
Buy-back, stock split
Meanwhile, Apple's board authorized another significant increase to the company's program to return capital to shareholders. As part of the program, the board has increased its share repurchase authorization to $90 billion from the $60 billion level announced last year.
The company expects to utilize a total of over $130 billion of cash under the expanded program by the end of calendar 2015.
Additionally, the board has approved an increase to the company's quarterly dividend of approximately 8 per cent and has declared a dividend of $3.29 per common share. The company also plans to increase its dividend on an annual basis. With annual payments of $11 billion, Apple is among the largest dividend payers in the world.
From August 2012 through March 2014, Apple has spent $66 billion in cash on its capital return program.
The board also announced a seven-for-one stock split.  Each Apple shareholder of record at the close of business on June 2, 2014 will receive six additional shares for every share held on the record date, and trading will begin on a split-adjusted basis on June 9, 2014.
Comment(s)