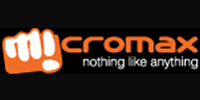 Home grown handset and tablet manufacturer Micromax has started manufacturing handsets at its Rudraprayag manufacturing plant in Uttarakhand. The facility was already being used to manufacture LED and tablets. The company also started manufacturing mobile phones at the plant a couple of months back.
While the company is currently producing all the tablets being sold in the country at the manufacturing plant, the production of mobile phones is still at a nascent stage.
Micromax is already the number two tablet and smartphone vendor in the country, after Samsung. According to International Data Corporation's (IDC) Worldwide Quarterly Tablet Tracker report, Micromax retained its number two position with 8.9 per cent market share, primarily due to its value for money proposition and concerted marketing efforts. India's overall tablet shipments in the calendar year (CY) 2013 stood at 4.14 million units, recording a year on year growth of 56.4 per cent over CY 2012.
In comparison, the company had a 13 per cent market share in total mobile phone segment and 16 per cent in the smartphone segment in the fourth quarter of 2013. It is looking to hit $1 billion (more than Rs 6,100 crore) in revenues this fiscal, ending March 31, 2014.
In Jan 2014, the company had entered the Russian smartphone market. In the country, the company is operating through a partnership with VVP Group, one of the leading distribution houses in Russia. The company will be launching 14 products in the Russian market in the initial phase, and wants to be among the top four brands in the country by the end of 2014. The company already has a presence in neighbouring markets such as Bangladesh and Sri Lanka.
Earlier this month, rumours about Micromax Informatics Ltd expressing interest in buying stake in South Korean handset maker Pantech Co Ltd as part of its drive to expand overseas and go upmarket were doing the rounds.
"Any matter such as partnership or acquisition is a subject matter of approvals by the Micromax board of directors and statutory rules and regulations. No such matter is currently under consideration of the Micromax Informatics board," a company spokesperson had informed Techcircle.in at the time.
---