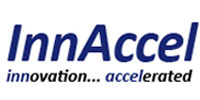 Bangalore-based healthcare-focused incubator InnAccel is floating a venture capital fund to provide early-stage capital to startups operating in the medical technology space, a top executive of InnAccel told Techcirle.in.
InnAccel, which will incubate five-six startups in this year, is looking to raise the fund by mid-2015.
"We are yet to start the fundraising process and have not figured out other details. Initially, we will back our incubatees. If required, we will also look at other ventures," said Siraj Dhanani, founder and CEO of InnAccel.
For more details on the funding click here.
InnAccel was founded in October 2012 by Dhanani (CEO), along with A Vijayarajan (CTO). Dhanani had previously built PharmARC, a healthcare marketing analytics and consulting firm, which was bought out by IMS Health. He is also an active angel investor in med-tech and IT startups. Vijayarajan is a medical technology veteran, who had previously led product development at GE Medical Systems. In the past, he had held key management roles at Wipro and HP.
Jagdish Chaturvedi (director - clinical innovation & partnerships) is another key person behind the accelerator. A MBA in Entrepreneurship and Hospital Management, he is a Stanford-India Biodesign Fellow 2012.
InAccel incubator
Dhanani says that InnAccel aims to create an acceleration and incubation platform to support medical technologies startups in India. The incubator, which starts operations in July this year, will work with such ventures to help them in designing, engineering and clinical validation of their products.
InnAccel has already identified a couple of startups for the programme. "The official incubation programme will start in October. We will invite applications from very early-stage startups or those who have just an idea/prototype to offer the programme, which can go up to 18 months to three years," said Dhanani.
He noted that InnAccel will pick up companies on a rolling basis, instead of conducting a batch-based programme. "We will make sure that our startups graduate to a stage where they can look for Series A investment," he noted. "We can also look at foreign startups, provided they are willing to undergo our incubation programme in India."
InnAccel is also planning to set up centres in the Delhi-NCR, Mumbai-Pune and Chennai regions by 2016. "Our plan is to incubate startups that can make a huge impact in the society in terms of providing medical devices at affordable rates to people in the country. The key things that we are a looking at while picking startups are the team, product, technology and the social impact around it," Dhanani said.
The incubator has partnered with IITs and other engineering colleges which can bring in technology expertise. According to Dhanani, the med-tech industry in India is still small, but is growing pretty significantly.
"We are at an inflection point. If you look at the companies emerged over the past two years, you can see entrepreneurs are now looking at this segment quite aggressively," Dhanani said.
(Edited by Joby Puthuparampil Johnson)
---