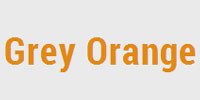 Gurgaon- and Singapore-based warehousing automation venture Grey Orange Robotics Pvt Ltd has secured an undisclosed amount in its Series A round of funding from Tiger Global Management and Blume Ventures. The round also saw participations from Alok Rawat, president of FG Wilson FZE; Dileep Nath, co-founder of Kanbay which was acquired by CapGemini; and a few other individual investors.
The funds will be utilised for hiring, research & development (R&D), scaling up operations and also for international expansion.
While the exact amount raised wasn't disclosed, the company mentioned that the round was significantly oversubscribed. As part of the deal, Nath will join the board of the company.
Grey Orange was founded in 2009 by BITS Pilani alumni Samay Kohli and Akash Gupta (CTO). The duo had earlier built AcYut, an indigenously developed series of humanoid robots. A warehousing automation company, Grey Orange makes products for materials handling. The company's flagship product is the Butler System, a fleet of mobile robots that can manage order fulfilment inside a warehouse.
It claims that this helps companies increase their efficiency and reduce operational costs. The team built the Butler System after noticing that most industrial automation products are rigid, non-flexible and take a long time to install and to achieve their full capacity. Grey Orange's system works via proprietary machine learning and swarm intelligence algorithms. The firm says it is currently serving some of the largest companies in e-commerce, third party logistics and retail.
"We are in fact being quite selective in whom we decide to partner with, as we start manufacturing our next generation of robots. We will be starting off with installations in Singapore and some other international markets," said Kohli, CEO of Grey Orange.
"Supply chain efficiencies are going to be a pivotal factor for global trade and it's exciting to support a company that's looking at solving this problem. We are also glad to see they're targeting a global industry pain point, from day one," said Sanjay Nath, managing partner at Blume Ventures.
This is Blume Ventures' fourth investment this calendar year. In February, Blume had invested in Bangalore-based intelloCut, a cloud-based material planning and optimisation solution for sewn products. Previously, the VC firm invested in 1Click.io, a cloud-based video infrastructure product for enterprises. Early this year, Blume put in an undisclosed amount in Mumbai-based Homeveda Media Labs, which runs an on-demand instructional video content platform in the natural health and wellness space called Homeveda.
---