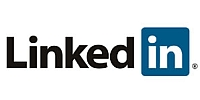 World's largest professional network LinkedIn has reported 46 per cent rise in its revenue for the first quarter ended March 31, 2014 to $473.2 million. The company reported net loss of $13.4 million, compared to net income of $22.6 million in the same quarter the previous year. However, on an adjusted basis net income declined to $47.3 million from $52.4 million last year.
LinkedIn also said that its adjusted EBITDA for Q1 was $116.7 million or 25 per cent of the revenue, compared to $83.4 million or 26 per cent of the revenue in the prior year.
"The first quarter was strong for LinkedIn in terms of our member engagement and financial results," said Jeff Weiner, CEO of LinkedIn. "We made significant progress against several strategic priorities including expanding internationally with our China launch, extending our shift to content marketing, and furthering our goal to make LinkedIn the definitive professional publishing platform by giving members the ability to publish long-form content," he added.
Revenue break-up
The company said that revenue from the talent solutions products in first quarter rose 50 per cent to $275.9 million, while the marketing solutions products revenues increased 36 per cent to $101.8 million. The company is also seeing growth in its premium subscriptions, as the revenues from this segment increased 46 per cent to $95.5 million.
The firm still gets around 60 per cent of the total revenues from the US, while international markets contribute the rest.
During the first quarter, LinkedIn opened its professional publishing platform, which enables any member to publish long-form content.
"Strong first quarter financial results were driven by sustained investment, resulting in healthy member trends and balanced growth across our three diverse product lines," said Steve Sordello, CFO of LinkedIn.
Founded in 2003, LinkedIn is a professional network with over 300 million members worldwide. As of February this year, LinkedIn has more than 24 million members in India. This accounts for almost half (48 per cent) of LinkedIn's Asia Pacific (APAC) member base of more than 50 million.
Headquartered in Silicon Valley, LinkedIn has offices across the globe, including in India.
---