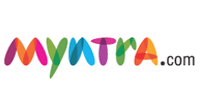 After the country's top e-commerce firm Flipkart, online fashion apparel and accessories retailer Myntra.com has come under Enforcement Directorate's scanner for possible violations of foreign direct investment (FDI) norms, according to a report by The Economic Times.
The investigation pertains to a possible violation of the Foreign Exchange Management Act (FEMA) by Myntra.
"We are in compliance with all the government regulations pertaining to our business. We stand ready to fully and transparently cooperate with all government agencies," a Myntra spokesperson told ET.
Currently foreign investment is barred in e-commerce activities and firms have formed multiple corporate entities to legally confirm to the norms. The front end e-commerce website is owned by locals, while the venture capital money flows into a firm which is essentially into wholesale cash and carry business. This separate firm then supplies to the front end retail site as per law.
In Feb this year, Bangalore-based Myntra had raised $50 million (about Rs 300 crore) in a financing round led by Premji Invest, along with new and existing investors. Since its launch in 2007, the company has raised close to $75 million from investors, including Accel Partners and Tiger Global.
The Myntra probe comes even as the proposed merger between the fashion e-tailer and Flipkart has hit shaky waters. Subrata Mitra, partner, Accel Partners, one of the three common investors in both the ventures (the other two being Tiger Global and Sofina), revealed last week that the merger seems uncertain as Myntra wants to operate independent of Flipkart post merger, and also wants a cash infusion of $150 million into the company.
Back in 2012, the government had also started probing venture capital-backed Flipkart Online Services Pvt Ltd for possible violations of FDI norms. "The Reserve Bank of India has informed that matters related to Bharti Wal-Mart/ Cedar Support Services Limited and Flipkart Online Services Pvt Ltd, respectively, have been referred to the Directorate of Enforcement for further investigation," read a statement issued in Parliament at the time.
Flipkart is backed by investors like Naspers Group, Accel Partners, ICONIQ Capital, Tiger Global, Belgium-based Sofina, US-based Morgan Stanley Investment Management, Dragoneer Investment Group and Vulcan Capital (founded by Microsoft co-founder Paul Allen). Last October, the company had raised an additional $160 million (Rs 990 crore) in the fifth round of funding. This fresh funding took the total funding for Flipkart so far to over $540 million.
An Enforcement Directorate official also told ET that the agency has completed an investigation against Flipkart and is in the process of issuing notices.
Enforcement directorate is a part of Ministry of Finance and is involved in probing violations related to FEMA besides cases of money laundering.
---