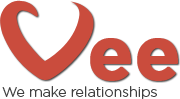 Nitin Gupta, founder of CoinJoos, an e-commerce platform that was acquired by HomeShop18.com in August 2011, has launched a mobile dating startup GetVee. It will essentially help users find out companions around their area and get into mutual relationships.
"Getvee is basically a dating app that connects people who are single with others having the same tastes. We predict your approximate location, and based on the algorithms that work on the backend we recommend you people you may like around your area," said Gupta.
For instance, when you see a profile on the app, you can like him/her anonymously. The other person will not get to know about it until he/she likes you back. The app connects you with people only when both the users have liked each other. As soon as you are connected, you can start chatting with them using the app. The interesting thing is that the chats will disappear in 30 seconds (so you don't have to worry about leaving a paper trail), and you cannot connect with more than one person at a time.
A free app, GetVee is currently available only on the Android platform, but the company is planning to launch the iOS and Windows versions soon. With the app, the company is targeting the youth population within the age group of 18-28.
"GetVee does not promote one-to-many relationships. What it essentially means that if you are connected to someone, he/she will be the only one you will be able to chat with. However, you can browse profiles of others in the app," added Gupta, an IIT Roorkee alumnus.
The firm is also looking to monetise the app in the near future. "We will introduce a paid subscription model, called Vee premium, wherein we will make a customised match to our premium subscribers and will organise meeting events for them," he added.
GetVee is Gupta's fourth venture. His first, OnGraph Technologies, is a web enterprises solutions firm. The second venture CoinJoos was an e-commerce platform for selling and renting used as well as new books. He is also currently running AirGol.com, which enables users to broadcast and share live videos.
---