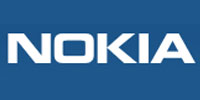 Finland-based telecommunication gear maker Nokia Corp has announced the launch of a $100 million connected car fund, which will invest in promising auto tech and local services companies, in collaboration with its mapping platform HERE.
The fund, to be managed by Nokia Growth Partners (NGP), will seek to make investments that also support the growth of the ecosystem around HERE's mapping and location products and services. More details about the new fund are yet to be disclosed.
"For the last few years there has been a surge in innovation that has brought technological advances leading to safer, cleaner, increasingly connected, intelligent and more affordable vehicles. Vehicles are becoming a new platform for technology adoption very similar to phones or tablets," said Paul Asel, partner at Nokia Growth Partners.
The Connected Car fund is the fourth fund that NGP has managed on behalf of Nokia over the past decade. The fund extends NGP's global investment activities in the US, India, China and Europe where NGP continue to invest in high potential businesses. As an independent VC sponsored by Nokia, NGP has a track record of investing in technology companies that have made an impact in their respective industries globally, including Rocket Fuel, Heptagon and UCweb.
NGP has a good presence in India, too, and has invested in companies including Dealsandyou.com, Fashionandyou.com, Network18, Quikr, Sasken, TechProcess Solutions, NetMagic and Innovis.
Last week, Nokia had appointed India-born Rajeev Suri as its president and chief executive officer. Recently, the company had sold its mobile unit to software giant Microsoft Corp for about $7.5 billion.
---