Growing internet access, deeply penetrating mobile subscriber base, and most of all rising consumer confidence and convenient delivery and payment models are all set to fuel the e-payment ecosystem and cashless transactions domestically and globally. Followed by the same, the ecosystem of logistics players and payment gateways has gained strength.
With the explosion in the internet commerce and an increasing spend on established brands as a result of the fast-growing buying power of the middle class in India, the country is witnessing a wide gap in its payments infrastructure segments. The recently concluded third edition of the Techcircle Payments Forum 2014 brought together leading innovators and entrepreneurs who are building businesses that will take charge of these segment gaps in the coming years.
One of the sessions, 'Nasscom 10,000 Startups-powered Techcircle Showcase' had innovative payment companies exhibiting their products before angel and venture capital investors, strategic partners, payment consultants and entrepreneurs who are building businesses in the domestic payment processing ecosystem.
Here is a quick look at the four startups that presented at the event.
LivQuik Technology: A Mumbai-based payments technology startup that offers QuikWallet, a mobile wallet that enables customers to pay at retail outlets and restaurants directly from their smartphones. According to the company, QuikWallet is India's first mobile payment app for smartphones that works with progressive technologies like near field communication (NFC) and quick response (QR) codes.
The unique selling proposition (USP) of QuikWallet is that no extra hardware is required at the merchant's end and the customer's 'card details' never enters the merchant's environment. Last year, the startup had raised an undisclosed amount from Snow Leopard Technology Ventures, a venture fund that provides seed capital to the internet and technology businesses in India.
Net Vigil Software (S2Pay): A mobile wallet for making payments to anyone, anytime,anywhere in a quick and safe way. Users can load their S2Pay wallet by linking it to their bank account, credit card, debit card, favourite store card, loyalty cards, as well as gift cards. In addition to a wallet, users will have access to exclusive offers and discounts directly on their mobile phones.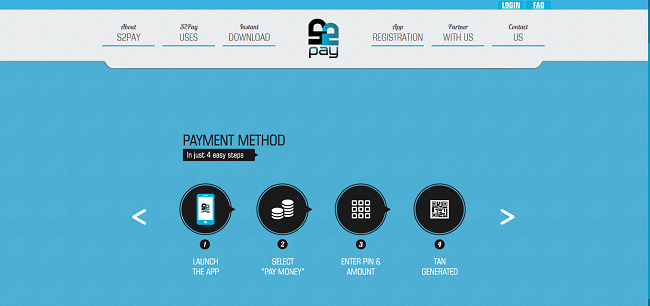 Users don't have to worry about their mobile network signal, since the S2Pay wallet works even in offline mode. Also, with no sensitive information stored on your mobile phone, S2Payis claims to be a secured hacker proof wallet. Going forward, users will also be able to pay their electricity bills, phone bills, insurance premiums, and credit card bills, etc.
Transpure Solutions: A startup in the area of software development focusing on customers in the banking and financial service industry. The company aims to offer customer centric software products to helps its clients manage their business better. Besides the product business, the company also specialises in providing product development, designing & maintenance, web programming and a complete range of web based services and web solutions.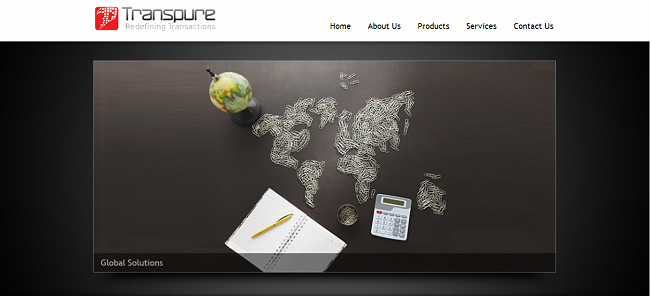 The company's flagship TransactLive is a web-based application with which users can raise their invoices completely online. There are separate interfaces available for the sellers and buyers to take care of their parts of the transaction.
---