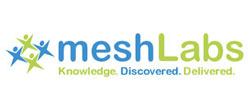 US-based enterprise software company Pegasystems Inc has announced that it has acquired the assets of Bangalore-based MeshLabs Software Pvt Ltd, a provider of advanced text analytics and social engagement solutions. The transaction details are not disclosed.
Pegasystems will unify MeshLabs' social listening, text analytics and natural language processing to enhance existing products in its customer service, marketing and case management solutions, the company said in a statement.
The combined solution will enable organisations to collect social content such as tweets, blogs, posts on Facebook or in other social sites, and enrich it by detecting language, topic, taxonomy and sentiment to deliver actionable social insight and intelligence. With this integration, Pegasystems' customers can monitor and respond to social content across all channels, and turn it into actionable social intelligence to improve customer engagement, increase customer retention and market & sell on social media.
"With MeshLabs' technology, our customers will be able to extend their capabilities to further monitor social media streams, as well as other channels and data sources.  The addition of MeshLabs into Pegasystems' unified platform will enable clients to apply analytics and automate cases in response, delivering a real-time, personalised customer experience which is the core strength of our CRM solutions," the firm said.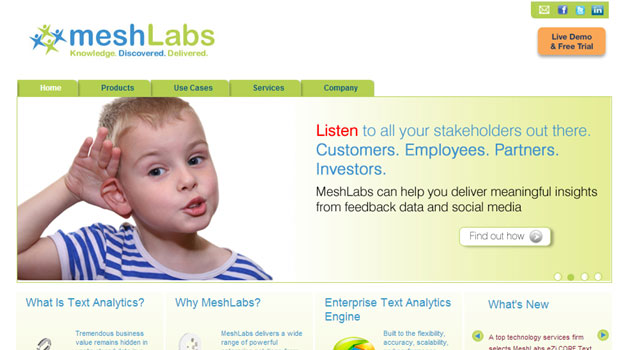 MeshLabs was founded in 2009 by a group of friends—Venkatesh Rao (CEO), Sampath Herga (chief of product engineering), Arijit Mitra (chief product owner) and Shantanu Gudihal. A B2B company, MeshLabs' content mining and analytics software is built to make any text-based content ready for rigorous analysis using traditional BI tools or innovative dashboards to identify actionable insights.
MeshLabs is an incubatee of Global INcubation SERVices (GINSERV), a Bangalore-based technology business incubator and accelerator. MeshLabs counts among its clients companies such as Genpact, Wipro, Ogilvy and IMRB.
Pegasystems provides Business Process Management (BPM), multi-channel Customer Relationship Management (CRM) and adaptive analytics to give its clients the power to engage customers and simplify operations. Its key clients include Telstra, Vodafone, Bank of America, HSBC, ING, Cisco and Catamaran.
(Edited by Joby Puthuparampil Johnson)
---