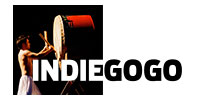 Mumbai-based tech startup Xyra, which has developed a portable charger that fits in a wallet, stores data, and acts as a USB cable, is looking to raise $50,000 from crowdfunding platform Indiegogo.
The company has already raised $15,000 from the platform, with more than a month to go to reach the actual target. The startup will use a major chunk of the capital for production, operations and marketing.
"We chose to launch our product on Indiegogo to meet our capital expenditures as well as to fund a major portion of our production, operational and marketing costs," said Armaan Gandhi, co-founder and finance head of Xyra. "We have our final prototypes fully functional and are looking to raise $50,000 to kickoff production on a large scale."
Founded by the trio of Gandhi, Arzan Irani and Sahej Sethi, Xyra offers a portable charger called XS powercard, which is equipped with a 2,200 mAh rechargeable battery, up to 32 GB flash storage memory, built-in cables, and an efficient circuit with a standby time of up to 150 days. The product is priced at $34 (Rs 2,042).
"The idea was to evolve the average power bank, and through it, redefine your portable charging experience. We wanted the device to seamlessly exist in your life," said Irani. "To do this, it was imperative to design a charger that fits into a person's existing patterns of behaviour," he added.
Irani says that while most portable chargers require one to carry additional accessories, the XS powercard's design embeds both cables as well as a detachable flash drive into the device. This ergonomic design makes the device convenient enough to fit in the wallet.
Xyra is arguably the first company in the world to offer a wallet-fit smartphone charger. However, there is a handful of companies that have developed portable chargers, but with a different USP. Bangalore-based Lumos Design Technology is one such venture, which has developed a technology that can turn one's backpack or briefcase to a mobile charger. Lumos is backed by Google's India head Rajan Anandan.
Although crowdfunding is relatively a new concept in India, a slew of domestic startups have taken the crowdfunding route to raise capital. Recently, Kochi-based RHLvision, which has developed a gesture-based wearable device Fin, raised more than $200,000 through Indiegogo. Previously, Appy Pie, a cloud-based do-it-yourself (DIY) app developing platform, had raised $10,000 from crowdfunding platform Kickstarter.
---