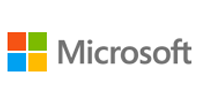 Software giant Microsoft is in talks with a group of mobile operators in the country to introduce operator billing solutions, which will allow users to purchase its various apps and games via their mobile account, according to a PTI report. Microsoft, which is already offering operator billing solutions in more than 30 countries including the US, the UK, Australia, Italy and Indonesia, will announce a partnership with an Indian service provider soon.
"We are in the process of announcing a telecom operator for the above facility within the next few months," Microsoft India director for Windows Phone category Vineet Durani said, on the sidelines of the launch of its latest smartphone Windows Phone 8.1.
Microsoft has over 415,000 apps for sale, and it currently allows purchases to be made through credit/debit card.
In markets like India, where the number of credit card users is very less, operator billing has proven to be one of the best ways to collect online payments from users. Mobile payments work well for buying virtual and digital goods such as games, e-books, music and video. Mobile payments already provide a one-click payment experience which has much higher conversion than credit cards. So, according to experts, the next logical step is to use operator billing for micropayments for physical goods such as ordering pizza or a taxi, buying flowers or movie tickets.
Recently, a number of Indian ventures such as DittoTV, Spuul, Paytm, started allowing users to purchase various products/services via operator billing.
---