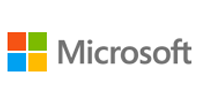 Microsoft India is looking to increase its share of the smartphone market in the country. For the same, the company is planning to launch a number of affordable smartphones. The company has already made the Windows operating system free for smartphone and tablet vendors (for less than nine inch screen sizes), and it is also offering Office 365 subscription free of cost for an entire year on smartphones/tablets that will run on the free Windows OS, according to a The Economic Times report.
The company is working closely with a number of app and game developers as well as publishers to boost app development on its platform, and claims to be the only ecosystem that offers app development opportunities from a mobile phone up till a television screen (via Xbox).
"Today, consumers demand devices of different types. We are building the Windows device ecosystem the way we built the PC ecosystem over the years with different form factors on Windows, from different original equipment makers (OEM) partners, ranging from laptops to PCs to even hybrid devices and tablets," Vineet Durani, director-Windows Phone, told ET.
In September 2013, Microsoft Corp had announced that it was buying struggling Nokia's mobile phone business for $7.2 billion. Once a market leader, the Finnish handset manufacturer had been finding it hard to compete with the likes of Apple and Samsung.
In Feb this year, in an attempt to reach a far wider audience for smartphones running its Windows Phone software, Microsoft had informed that it was turning to cheaper chipsets and easing restrictions on how phone makers use its software to encourage them to drive down costs.
Durani reiterated the same, adding, "You will see more and more affordable phones coming in on Windows Phone from Nokia and our other partners. The latest Windows Phone 8.1 supports multiple chipsets from Qualcomm, allowing manufacturers to build more affordable phones on Windows Phone platform."
To increase uptake, the company is also betting on dual-SIM smartphones with quad-core kind of capabilities at price points that Nokia Lumia 630 comes in. The affordable smartphones currently offered by the company include Lumia 520 and Lumia 525.
Challenges & competition
When asked about competition in India, Durani mentioned that the market is quite big and is set to grow even further since going forward, a large number of feature phone users in the country will also migrate to smartphones.
However, we feel that doesn't make achieving the goals set by the company any easier. This is primarily due to three reasons (there can be a lot more but these come to the top of the mind).
First of all, Google's Android is by far most popular operating system in the country (and the world), as well as the most widely used. In fact, the availability of Android OS is one of the first criteria that a smartphone/tablet has to meet before a consumer decides to purchase the device, apart from the camera. This trend is not ending anytime soon.
Then the fact that Windows app ecosystem pales in comparison to the Google Play store is not news. Even if a consumer decides to opt for a Windows device due to the software supremacy (and we are not saying that Windows OS is better than Android), they will still have to adjust to being content with poor choice of apps/games. At least until the company can drastically increase the number as well as quality of apps available on its store.
Finally, it's not like the affordable smartphone segment in India is up for grabs. A number of home grown manufacturers have already cemented their place in the segment. The biggest example of this is Micromax, who has already become the second biggest smartphone as well as tablet vendor in the country, riding on the affordable smartphone/tablet wave. The company is closely followed by Karbonn, another home grown player. And all of them favour the Android OS.
---