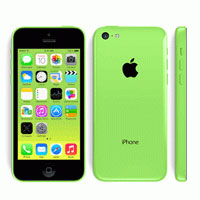 Apple is planning to launch an 8GB version of its iPhone 5c in the Indian market. As of now, only the 16 and 32GB versions of the smartphone are available for purchase. With this move, the Cupertino-based company is looking to increase its average selling price (ASP) in the country, according to a Times of India report.
The new version will reach the market by early next month. The 8GB model has already being launched in Europe and China. However, it is yet to make its debut in the US.
As of now, the 16 and 32GB models of the smartphone are available for Rs 41,900 and Rs 53,500 in India. Considering these prices, we feel that the company will launch the 8GB version in the Rs 28,000 to 35,000 range. In addition, if the company decides to provide a buyback offer (which it most probably will) with the smartphone, the price can go down even further.
Currently, this price range is dominated by competitors Samsung, Sony and HTC. Apple has already withdrawn the iPhone 4- which it had reintroduced in the market in Jan this year- from the Indian market. The iPhone 5c was first in September last year along with the iPhone 5s.
Here is a quick look at the specifications of iPhone 5c.
Taking a cue from Nokia's Lumia devices, Apple had launched this one in a number of candy bar colours that include red, white, yellow, blue and green. It sports a 4 inch widescreen multi-touch retina display (1136×640 pixel resolution) with 326 ppi pixel density and is powered by the A6 chip.
The smartphone features an 8 megapixel autofocus rear camera with LED Flash. The camera comes with five-element lens, f/2.4 aperture, a hybrid IR filter, and a backside illumination sensor. It can also record full high definition videos (1080p) at 30 frames per second (with video stabilisation). The front-facing camera is 1.2 MP and can record HD videos (720p).
As for connectivity, the device has Bluetooth 4.0, Wi-Fi, 3G and 4G LTE. It measures 124.4mm x 59.2mm x 8.97mm and weighs 132 gm, making it thicker and heavier than the iPhone 5s. According to Apple, the battery provides up to 10 hours of talk time on 3G, 10 hours of video and Wi-Fi browsing, 40 hours of music and over 10 days of standby time. It only supports a Nano-SIM.
The company is also providing tailor-made cases for the smartphone that come in six hues (black, white, pink, yellow, blue and green), with a design that allows the colour underneath to show through, creating 30 colour combinations possible.
---