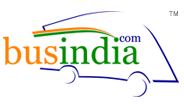 BusIndia.com, the oldest bus ticket booking portal in India that was focused on state-owned Road Transport Corporations (RTCs), is now eyeing the fast-growing private bus ticket booking space to widen its reach. Owned and operated by Bangalore-based Radiant Info Systems Ltd, the portal is also eyeing a few countries in the Asia Pacific region to expand its business, BusIndia co-founder Venu Myneni told Techcircle.in.
"We started in 2005 even before redBus or Ticketgoose came into play. However, our sole focus was the government sector that itself offered a huge opportunity to us. That's why we kept a low profile," said Myneni. "Since launch, we joined hands with central govt institutes and started Busindia.com to bring all the RTCs under one proof. By the end of next month, we will be covering more than 80-90 per cent of the total bus inventory in India under the BusIndia brand."
The company, which claims to be selling 70,000 tickets per day on an average, will initially look to get 80 per cent of its revenue from the public sector, while the remaining will come from the private sector. It is targeting 40-50 per cent growth in the next 12 months.
The portal is also exploring other verticals such as cab, taxi and auto bookings, but it will only provide a platform for the same and won't hold any inventory. "However, we are not immediately looking at these segments, as we are afraid that we will lose our focus," said Myneni.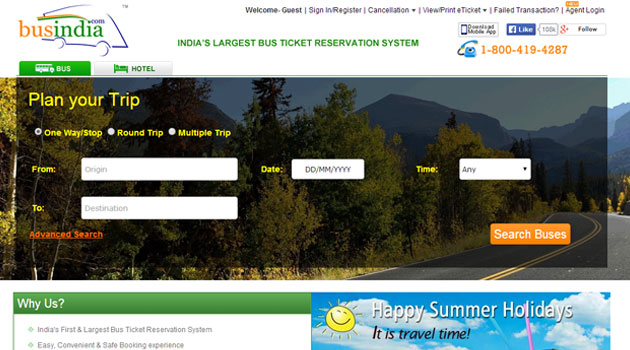 Talking about the increasing competition in the market (even Just Dial has started bus ticketing), Myneni said, "As a matter of fact, we are glad that Just Dial is also coming into the game. We want the industry to grow rapidly in the domestic market. It will happen only if investments happen in this space. Additionally, it will increase efficiency."
Eyes expansion into APAC
BusIndia, which will mainly compete with redBus (acquired by Naspers group last year) and VCs-backed Ticketgoose in the private sector, is also eyeing expansion into overseas markets. "We are fine-tuning and increasing the efficiency, and once we are done with that, we will be ready to replicate this model in the overseas. Initially, we are looking at three countries in the APAC region, but cannot disclose their names. We are looking at both government and private segment," Myneni noted.
---