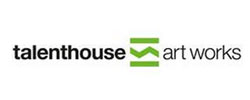 Talenthouse Inc, an online platform for creative artists and a division of Anil Ambani-owned Reliance Entertainment Pvt Ltd, has raised an undisclosed amount in funding led by Starwatch, the music and live entertainment unit of German media & entertainment company ProSiebenSat.1.
The investment will provide Talenthouse's 3.5 million member artists with access to bigger and better creative invites. Additionally, artists can tap in to ProSiebenSat.1's network of leading brands and talent. A part of the funding will also be used to enhance the platform.
"ProSiebenSat.1 is the leading TV company in Germany and one of the strongest media companies in Europe. For Talenthouse, this partnership represents a one-of-a-kind opportunity to expand its network to the German-speaking countries and implement unique marketing concepts for businesses. The reach and the access to brands in TV and in digital world afforded by this investment will speed up Talenthouse's growth," said Roman Scharf, founder and co-CEO of Talenthouse.
Led by Scharf and Amos Pizzey, Talenthouse is a global creative community, where brands can connect with artists who create content that connects with people. Its clients include Adidas, Procter & Gamble, Coca-Cola, Microsoft, Dolce & Gabbana, Samsung, Kleenex, HP, Intel and Volkswagen.
In October 2011, Reliance Entertainment had made a strategic investment in Talenthouse Inc and formed a joint venture called Talenthouse India. The Indian entity acts as a hub for Reliance Entertainment's digital business based out of Mumbai, and it oversees growth and business in India and Southeast Asia.
(Edited by Joby Puthuparampil Johnson)
---