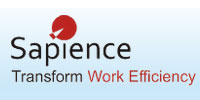 Pune-based software company Sapience Analytics has entered into talks to raise equity funding of around $10 million to support its expansion into the United States, according to a The Economics Times report. It is said to have held talks with many venture capital firms for the Series B round, which could be closed in the next two or three months.
The new round could see the company valued close to $100 million.
The company is all set to enter developed markets, particularly the US. Shirish Deodhar, co-founder and CEO, Sapience confirmed that there were talks going on for raising capital but he didn't disclose the names of the VC firms.
"Right now, we are ready for a global play and are looking to raise a new round to drive our expansion in developed markets," Deodhar told ET.
Sapience was founded in 2009 by Deodhar, Madhukar Bhatia, Swati Deodhar and Hemant Joshi. It provides employee productivity and time management software- which it claims delivers 20 per cent more work output- that assists companies to fill the gaps in the performance of employees.
Previously, the company had raised Rs 4.5 crore in its Series A round of funding from Seed Ventures in 2011. Prior to that, it had raised $350,000 from the Indian Angel Network, which also saw participation from angel investor Rehan Yar Khan.
Sapience, with clients such as Tech Mahindra and BMC Software, will compete against ventures like O-Desk and Rescue Time in the US.
---