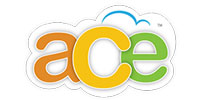 Bangalore-based EntLogics Technologies Pvt Ltd, which offers a mobile and cloud-based school management system under the brand name ace, claims to have partnered with close to 100 schools across India, Malaysia, Hong Kong, and Singapore. The company is now looking to open offices in Canada and the Caribbean islands by August this year to cater to various educational institutions in these markets.
The startup was founded in 2011 by Hari Krishna A, who has more than two decades of experience in the IT business. Previously, he had worked at Quadra Software Solutions, Sonoa Systems and Adea Solutions.
The company's flagship product 'ace' is a suite of apps aimed at bringing all computing needs of an education enterprise into contextual apps and group them functionally. This app suite can be used to perform various activities at schools, including enrolment and admission, curriculum management, human capital management and document management, among others.
"Our offering ace is a comprehensive suite of apps, which addresses various aspects of school management including communication, collaboration, documenting and tracking required in administrative, finance, academics and assessment systems on smart devices. The apps are designed to function independently and can be integrated with the existing systems for data exchange," said Krishna.
The startup claims that its app suite offers computing power in a combination of cached local processing and backend data crunching, making it intelligent and smart. "Since the dependence of this app suite on the organisation's hardware platforms and infrastructure is minimal, it can be easily scaled for more speed and users, and can support heavy load, too. Additionally, the storage on the cloud provides the system with limitless capability in data," he explained.
EntLogics has already partnered with a few leading educational institutions, including Rashtrotthana Vidya Kendra (Bangalore), Zee Mount Litera, Bright Beginnings, Sparrows and Floretz, among others. Besides schools and other educations institutions, the firm is also catering to mobility enterprises, commercial banks and funding institutions.
The company is also looking to partner with various government bodies such as CBSE board and Pre-school Association of India. It has also partnered with Samsung and 'ace' is now its preferred enterprise app suite for education vertical for 64 countries, claims the founder.
The suite of apps is available for download on all leading software platforms including Android, Windows and iOS. The firm charges a licensing fee for using the apps.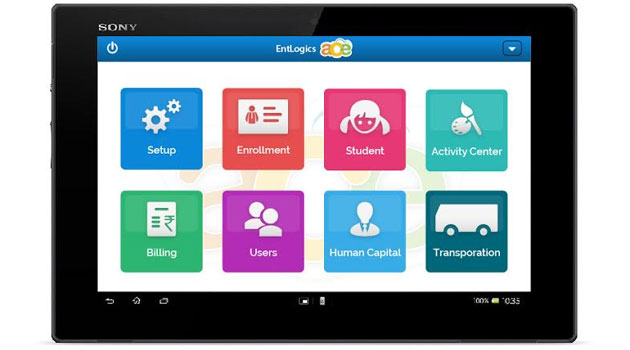 "Our goal is to reach installations in 500 schools in India and 100 globally, by the end of this fiscal. We also plan to achieve operational break-even during that time," Krishna added. EntLogics currently employs 15 people across its offices in Bangalore, Mumbai, Kochi, Ahmadabad, Bhubaneswar and Delhi.
The company is mainly competing with US-based WorkDay Inc, which provides cloud-based human capital, financial, talent and payroll management. However, Krishna mentions that while WorkDay is catering to the enterprise segment, it is not providing end-to-end solutions to schools.
"We are in talks with a few VC and PE investors to raise $10 million in funding, which will go towards building the business, expanding to more markets and taking 'ace' to the next level through investments in R&D," Krishna concluded.
---