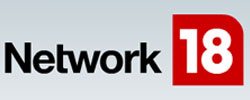 Just yesterday, we had reported that B Sai Kumar, who took over as group chief executive officer (CEO) of the Network18 Group from Haresh Chawla in late 2011, had put in his papers. He had also stepped down from all the board of the group's various joint ventures.
Within a day of Kumar's departure, Network18 Group chief operating officer (COO) Ajay Chacko, and its chief financial officer (CFO) RDS Bawa have also left the company. Details on their next move are not known as of now.
Chacko had joined Network18 nine years ago and prior to being named as COO in May 2013, he was president of A+E Networks/TV18, the joint venture between A+E Networks of the US and TV18. As COO, he was responsible for the creation and management of network-wide properties as well as for institutionalising processes and models that unleash value across the group and its ventures.
Earlier, Chacko led many of the group's businesses such as CNBC-TV18, CNBC Awaaz and Forbes India. Prior to joining Network18, he had worked with IL&FS and had been a part of the startup team at Sharekhan. He started his career with the Indian Express Group where he worked in various capacities.
Bawa had been with the Network18 Group for over 19 years, over the course of which he led the Group's financial efforts in the creation and management of its various businesses.
Commenting on the development Raghav Bahl, founder and editor of Network18 said, "Bawa is decidedly the most dependable and trustworthy friend, who has unequivocally seen Network18 through its peaks and troughs. His contribution to this Group is immeasurable and I thank him sincerely for his unwavering support in his years at Network18."
The group has a diverse portfolio of assets spanning news & entertainment broadcasting, digital & print publishing, filmed entertainment, digital commerce and other allied businesses. This includes a TV network comprising more than fifteen national and regional channels straddling general & business news, mass entertainment, youth, kids, English entertainment, factual entertainment and home shopping genres.
The group also operates a bouquet of web portals and a stable of special interest magazines apart from having a presence in areas such as entertainment ticketing, virtual commerce, and broadcast services.
Network18 Media and Investments Ltd reported consolidated revenues of Rs 2,692.4 crore for the year ended March 31, 2014, up 12 per cent over FY13 with EBITDA reporting a turnaround led by increase in profits generated by the television operations and reduction in operating losses of the digital businesses.
---