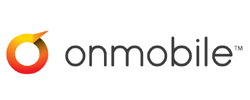 India's top mobile value added service (VAS) company OnMobile Global Ltd has appointed Rajiv Pancholy as its new chief executive officer, effective June 2, 2014. The announcement comes in the wake of the resignation of Mouli Raman as CEO of the company earlier this month.
"Pancholy is a great leader and has done some outstanding work in the telecommunications domain. We are happy to have someone with his experience and competency lead the company into the next phase of our growth story," said H H Haight, chairman, OnMobile Global.
A veteran in the telecommunications industry, Pancholy has over three decades of experience. Prior to OnMobile, he had founded TTP Media that had obtained three licenses for the launch of new commercial radio stations in Montreal, Canada. Before that, he was the CEO and chairman of TenXc Wireless Inc. He had earlier served as the president and CEO of Mitec Telecom Inc., a designer and manufacturer of wireless network products.
He was also the president and COO of Microcell Connexions Inc., a Canada-based national wireless operator (was acquired by Rogers Communications). During his tenure at the company, he presided over Microcell becoming the first Canadian carrier to nationally launch commercial high speed wireless data services. An IIT Delhi alumnus, he also holds a degree from McGill University, Montreal.
In the recent past, he was engaged as an advisor to the Telecom Policy Review Panel launched by the Canadian government to make recommendations on Canadian Telecom Policy.
Speaking about his appointment, Pancholy said, "I am pleased and privileged to be a part of OnMobile. It is a company that has a leadership posture in the industry, is rich in talent and a preferred partner of some of the world's most prominent mobile operators."
Founded in 2000 by Raman and Arvind Rao, OnMobile offers services like content management, aggregation and distribution, voice short codes, missed call alerts, multimedia push services, mobile search, ringtones, ring-back tones, phone backup, cloud address book, voice portals, music products, mobile radio, entertainment products like football, cricket, quizzes and gaming solutions, movies and a safety app called Help Me on Mobile.
Headquartered in Bangalore, the company offers services in 59 countries. With over 1,700 employees worldwide, it has offices in London, Paris, Madrid, Silicon Valley, Miami and Seattle. Earlier this year, OnMobile's CFO Rajesh Kunnath had resigned from his position at the company.
Last week, OnMobile Systems Inc, a US-based holding company of OnMobile Global, had hiked its stake in the public listed firm to 43.46 per cent by acquiring 10.16 per cent additional stake in the recently concluded voluntary open offer. It bought 11.9 million shares of the company for Rs 47.6 crore ($8 million) at Rs 40 a unit. The development had come after the company saw further deterioration in its bottom-line, reporting a net loss of Rs 8.37 crore for the quarter ended December 31, 2013, against net profit of Rs 20.6 crore in the year-ago period.
Prior to that, OnMobile had announced that it has agreed to sell its French subsidiary Voxmobili SA to New Jersey-headquartered Synchronoss Technologies Inc, a provider of synchronisation technology products, for $26 million. In the recent past, the firm was hit by corporate governance issues related to its co-founder and former chief Rao.
---