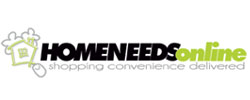 Home Needs Online, an e-commerce venture from the house of Chennai-based home appliances maker Butterfly Group, claims to have achieved Rs 2 crore in revenues since its launch in November last year, with an average of 100 transactions per day. According to the company, it is getting around 12,000 unique visitors on a monthly basis, and is now looking at Rs 18 crore in revenues by the end of the current fiscal.
Chrysalis Home Needs Pvt Ltd, the company behind Home Needs Online, was founded in April last year by Kumaraguru Seshadri, a family member of Chennai-based appliances maker Butterfly Group. The startup later roped in Paritosh Bindra, an e-commerce veteran and former business head of Snapdeal, as its co-founder and COO. Bindra had also earlier worked at Homeshop18 as its assistant GM and at Seventymm as VP- sourcing and merchandising.
The site offers products in each segment of home category from bedroom to garden. It features around 15,000 products across 500 categories in the furnishing, appliances, electronics, kitchen, dining, décor, homecare, spiritual, leisure, and fitness segments. The firm, which claims to have roped in 175 brands and 200 offline retailers across India, is currently in talks to get on board a few reputed European brands, said Sheshadri. It is also looking to add some unorthodox categories like silverware, lighting, tiles and modular kitchens in the near future.
Home Needs Online offers free home delivery and installation of products, with a guarantee of free lifetime repairs. "We are piloting same-day delivery in Chennai next month, and are looking to expand it to other cities like Bangalore and Delhi soon," explained Seshadri.
Home Needs Online is also looking to stand out from the crowd by rolling out '3D Virtual Mall'. "We are now working on this feature, wherein consumers will get 3D views of the products online and on mobile before buying them. Consumers will also get the assistance of store managers/receptionists online at each store," said Seshadri.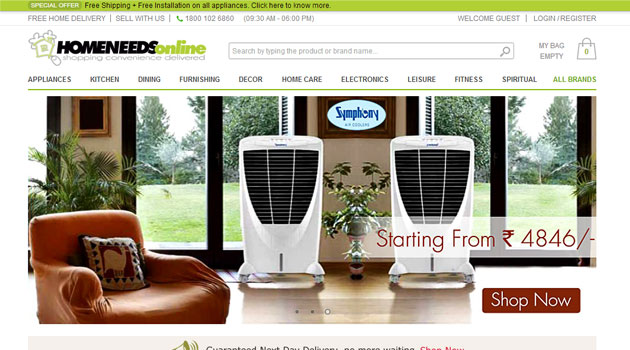 Business model
Home Needs Online currently passes each order it gets online to the respective retailer, and charges a commission for the same. The startup is now looking to pivot to a pure online marketplace, and it will also handle fulfilment and deliveries. With 30 people on board across its two offices in Chennai and Gurgaon, the company is planning to expand to multiple cities in India.
Talking about competition, Sheshadri said, "Our focus is different from our peers and also we have many innovative features. Although horizontal e-com players such as Snapdeal, Pepperfry, Fabfurnish and Homeshop18 are selling appliances, their main target categories are different. Hence, we are seeing no competition as such."
The company is also on the lookout for VC funding. "We have a detailed business plan and deployment of fundraising is outlined well in it. We prefer to keep the figures with us for now," he concluded.
---