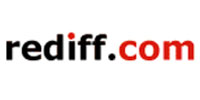 NASDAQ-listed internet firm Rediff.com reported a 4 per cent decline in net revenues for the quarter ended March 31, 2014 to $4.01 million, compared to last year. However, in the rupee terms revenues grew 10 per cent. Rediff's net loss for the quarter decreased marginally to $3.39 million from $3.47 million.
During the quarter, Rediff registered 103 per cent growth in e-commerce marketplace, while maintaining a positive margin of 14 per cent, thereby exceeding revenue from the display advertising business. The firm also added over 400 merchants during the quarter, and increased the number of product listings to over 450,000.
The fee-based enterprise class e-mail business also grew 22 per cent during the fourth quarter, and it added 85 new corporate clients which now stands at over 1,000.
"We believe that our online shopping marketplace and enterprise class email businesses will be the near-term growth drivers for our company, with the bulk of our growth coming from our online shopping marketplace. l feel confident that longer-term, we will see meaningful growth from our Vubites platform to turbo-charge TV advertising using internet technology, which should have a carry-over effect on other aspects of our business," said Ajit Balakrishnan, chairman and CEO, Rediff.com India Ltd.
For the full fiscal year ended March 31, total revenues increased by 4 per cent to $16.25 million, as compared to $15.66 million in the corresponding fiscal year.
---