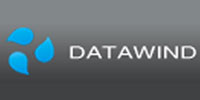 Canada-based DataWind Inc, a wireless web access products and services developer, widely known in India for its low-cost Aakash/UbiSlate brands of tablets, is looking to raise up to C$30 million ($27.41 million) in net proceeds through an initial public offering (IPO) on the Toronto Stock Exchange, at a valuation of around $107 million, according to a filing with the Canadian securities regulators.
The Ottawa-headquartered company is planning to sell 5.2-6.3 million shares at C$4.75 and C$5.75 per share.
It plans to use almost one third of the net proceeds from the offering in incremental working capital to support manufacturing volume with its contract manufacturers. The rest will be used for introducing broader retail sales channels, offer retail credit terms and launch infomercials; expansion into new geographical locations including markets such as Asia, Africa and/or Latin America in the next 24 months; to build out the management team; to meet unpaid salaries and fees to consultants and advisors besides outstanding related party loans and accrued interest; to fund other working capital and for general corporate purposes.
DataWind is a provider of wireless web access products and services. Based on several international patents, the firm aims to solve the bandwidth limitations of cellular networks by accelerating content delivery.
DataWind launched its Aakash brand of tablets in India in the second half of 2011. This low-cost device was developed in partnership with IIT Rajasthan, under the Human Resources & Development Ministry's National Mission on Education through Information & Communication Technology (NME-ICT). The company later rolled out upgraded versions of Aakash.
Last October, DataWind entered the Indian smartphone segment by launching a range of low-cost smartphones. Christened PocketSurfer5x, PocketSurfer5c+ and PocketSurfer3G5, the smartphones are priced at Rs 3,499, Rs 4,999, and Rs 6,499, respectively.
Early this year it launched a low-cost 2G internet service plan in India and offered a new tablet and smartphone devices that, for an additional charge, come with bundled, one-year internet browsing in regions covered by its data distribution partner's networks. The firm sees these services as a key pillar of its business model going forward.
Currently, it offers bundled one-year internet browsing on its tablet and smartphone devices for an additional Rs 500. Based on this incremental revenue and the cost of data set out in its existing data distribution agreement in India, the sale of internet services currently generates a 70 per cent gross margin, it claimed.
The firm also intends to roll out pre-paid, non-bundled services to its existing Indian user base in the current financial year ending March 31, 2015 and to expand its internet connectivity solution to other emerging markets. The company has also disclosed that once its user base has reached sufficient scale, it may launch a virtual store for e-books, music and applications.
It also intends to generate revenues through the sale of online advertising in the near future.
Leads, financials, margins
DataWind said since the sales to the Indian government were announced in 2012, it has received sales leads for more than 4 million units.
In fiscal year ended March 31, 2013 (15-month period), DataWind achieved sales of £4.8 million compared with £0.9 million in fiscal year 2011.
In the nine-months ended December 31, 2013, DataWind achieved sales of £11 million representing growth of 472 per cent compared with £1.9 million for the nine-month period ended December 31, 2012. This growth was primarily driven by the launch of the UbiSlate tablet in the Indian market in the summer of 2012.
Its gross margins rose to 8.4 per cent compared with 5.6 per cent in the same period. This margin expansion is the result of DataWind shifting its product mix from the low-margin sales of the Indian government Aakash device, which were completed in the quarter ended June 30, 2013, to higher-margin sales of our UbiSlate device.
DataWind achieved sales of £3.3 million in Q4 of 2013 representing growth of 177 per cent compared with £1.2 million for the three-month period ended December 31, 2012. Gross margins in the same quarter rose 18.7 per cent compared with 11.6 per cent for the three-month period ended December 31, 2012.
The firm, which has operations in India, the US, the UK and Canada, is heavily dependent on the Indian market which churned out 84 per cent of total revenues for FY13.
(Edited by Joby Puthuparampil Johnson)
---