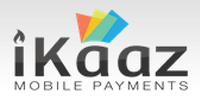 After a successful entry in Nigeria earlier this year, Bangalore-based mobile payment solutions provider iKaaz Software Pvt Ltd has now expanded into Kenya. For the same, the company has partnered with Family Bank, one of the leading banks in the country. As part of the partnership, iKaaz will provide the customers of Family Bank with its Near Field Communication (NFC) and Bluetooth powered contactless payment solutions through Tap and Pay method.
iKaaz, along with its local partner EDGE financial systems (EFSL) aims to provide Family Bank's customers with the ability to move faster through checkouts at retail stores, as well as be able to use the same payment tags to pay at transportation check points.
"We are extremely encouraged to see that our 'Tap and Pay' solution will play an integral role within the Kenyan mobile payments ecosystem. The iKaaz cloud-based payments platform helps banks to quickly come on-board and offer the solution to their customers," said Soma Sundaram, founder and CEO, iKaaz.
The company was founded by Sundaram, who has two decades of experience in the software industry particularly in the payments, social networking and open source domains. Earlier, he held a senior management position in Nokia's global mobile money division. Prior to that, he was VP- product engineering at Obopay.
The name iKaaz refers to digital money and has been derived from the Tamil word Kaas (money). It offers a mobile payments platform to enterprises, business correspondents and merchants in developed and emerging markets. Its flagship product is a mPOS solution that can replace expensive PoS (point of sale) equipment with a feature phone, claims Sundaram. For the same, it provides an NFC tag (which costs less than $2) that can be installed in any feature phone, turning it into a PoS facilitator.
Also, customers can link the iKaaz NFC tag to their bank account, pre-paid account, debit or credit card, and once that is done, the device acts as an extension of that particular account. The firm recently also launched an NFC-enabled reader for merchants/enterprises to use as a mobile PoS. In addition to the NFC support, iKaaz also supports SMS-based payment transactions.
Earlier this year, the company had raised an undisclosed amount in seed round of funding led by Ananda Kallugadde, managing director of NeoBytes Software Solutions, with participation from a group of other unnamed investors. The capital is being used to expand its operations, primarily in India and Africa.
iKaaz is now planning to raise its Series A funding to the tune of $5 million, and has already appointed a tier-I investment banker to run the mandate.
Other players in the mobile payments space in India include mobile PoS solutions provider Mswipe, Bangalore-based Ezetap and Delhi-based Cobboc Pvt Ltd, which offers a mobile-based payments app Eashmart, among others.
---