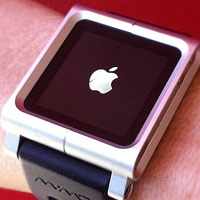 Apple Inc is launching its wearable device iWatch  in October this year, according to a report by Japanese publication Nikkei. The device will feature a curved OLED screen and health tracking functions.
According to a Techcrunch, iWatch can be used to monitor health-related data such as sleep activity, calories consumed, blood glucose and blood oxygen levels.Additionally, it can receive inbound message and call notifications.
Apple made a lot of announcements at the ongoing Worldwide Developers Conference (WWDC) 2014, the most prominent ones being the unveiling of the new iOS 8 and OS X Yosemite operating systems for iPhones, iPads and Macs (MacBook, iMac, Mac Pro, etc.) respectively. In addition, the Cupertino-based company also unveiled a new Health app that provides users with a clear overview of their health and fitness data all in one place.
---