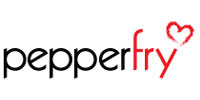 Mumbai-based TrendSutra Platform Services Pvt Ltd, the company behind Pepperfry.com, an e-commerce marketplace for furniture, home decor and appliances, is looking to achieve profitability by the end of 2015, according to its founder and CEO Ambareesh Murthy.
"We have already achieved breakeven on a post marketing cost basis. We are now just 12-15 months away from achieving profitability," said Murthy.
Murthy claims that Pepperfry has the largest order value in the verticals it operates in, which is upwards of Rs 3,500. He further claims that Pepperfy is growing more than 300-400 per cent year on year, with around 10 per cent of the total business coming from overseas markets. About 20-25 per cent of the revenues come from its private label brand 'Mudra'.
Almost 95 per cent of the purchases on Pepperfry come through online payments, while the rest via cash-on-delivery (COD). Mobile contributes about one-fourth of the total business. The startup, which closed the previous financial year (FY2013-14) with Rs 100 in GMV (gross merchandise value), is now expecting to cross Rs 500 crore in GMV by the mid of next calendar year (2015).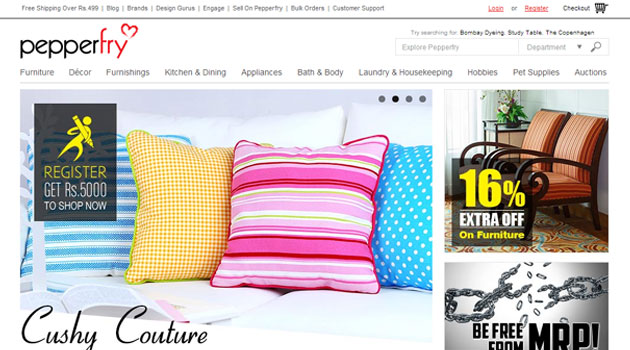 To open offline concept stores
The company, which recently bagged $16 million led by Bertelsmann India Investments (BII), the strategic investment arm of the international media company Bertelsmann in India, is now planning to open 20 branded offline concept stores across various cities, including the six metro cities like Bangalore and Mumbai. "A concept store is an outlet, mall or a kiosk, where customers can come in and browse through our products. It is basically an advertising platform which will help us reach out to potential clients, and is not a show room where consumers can buy products. We will set up the stores on our own. However, we are also exploring the option of franchisee model," Murthy explained.
Started in January 2012 with categories like home, lifestyle, fashion and more, Pepperfry now specialises in furniture and home products on its managed marketplace platform. The firm has partnered with close to 100 merchants, out of which 60 are exclusive furniture brands. Murthy informed that furniture is the top-performing category, followed by kitchen & dining and home decor. The firm recently added an 'auction' feature to its site (similar to what eBay offers).
Till date, the company has bagged close to $30 million. It had previously raised Rs 67 crore from Norwest Venture Partners, which has also participated in the latest round. Pepperfry is investing fresh funding to expand its logistics infrastructure and increase the reach through all kinds of communication channels, including offline media.
Pepperfry is mainly competing with SAIF Partners-backed Urban Ladder and Rocket Internet-backed FabFurnish, which went hybrid (online and offline) by opening a brick-and-mortar retail outlet in Gurgaon in November 2012.
---