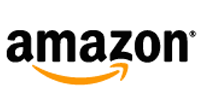 World's largest e-commerce company Amazon.com Inc has introduced online payment services for its vendors, which will enable its more than 240 million active users to use their credit card details stored with the website to pay for services like phone bills and music subscription, according a Reuters report, quoting its vice president Tom Taylor. It could not immediately clear if the services will be extended to its Indian unit.
Amazon has been working on this plan for the past one year, but it could not launch the service earlier as the vendors were unwilling to share their customer data with it. However, with regard to the new service, Amazon will take only information related to transactions.
Amazon is already running a pilot with mobile phone company Ting. In this space, it is mainly competing with eBay's payment service PayPal.
"If you think about giving a merchant that you may not know very well the right to continue to charge your credit card in the future, you really want to know that a good relationship with Amazon stands behind that," Amazon vice president of seller services Tom Taylor.
Amazon.com Inc., which forayed into India last year with a country-specific online marketplace Amazon.in, saw its revenues for the first quarter ended March 31, 2014 rise 23 per cent to $19.74 billion from $16.07 billion last year. Net income for the quarter increased to $108 million from $82 million last year. The firm recently partnered with Twitter to launch a special hashtag (#AmazonCart) for shopping on the micro-blogging site. The new feature basically let's Twitter users add items to their Amazon.com 'shopping carts' directly from Twitter.
---