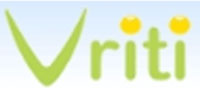 Online test preparation platform Vriti.com, run by Noida-based Vriti Infocom Pvt Ltd, has shut down its operations, a source privy to the development told Techcircle.in. Vriti was backed by venture capital firms Intel Capital and Jafco Asia.
The domain name Vriti.com appears to be defunct while some of the online educational communities previously run by the firm such as GoIIT.com, GoCBSE.com and PMTPrep.com also appear to be inactive.
"When Aakash Institute and other clients left Vriti for its competitor, the VC investors of the company intervened, and (as a result) Vriti made some changes to its management. Jafco, the lead investor in Series B funding, brought Anil Pande to the company as its new CEO (in September 2012). (However) it did not solve things at the company, and now it has shut down," the source revealed on the condition of anonymity.
Pande and a small team of around 12 people have moved to Olive Telecommunication, another portfolio of Intel Capital, while the rest of the staff (of more than 70 people) have been laid off, the source informed.
Pande's LinkedIn profile still reads as chief executive of Vriti. But he is also listed as director (software development) of Olive Telecom, as per its website.  We have dropped a mail to him for confirmation and will update the post as we hear from him.
Separate mails sent to the two investors of the firm did not immediately elicit a response. Jafco's site still counts Vriti as a portfolio firm even though Intel Capital's website doesn't list Vriti as a portfolio firm.
When contacted, Vriti co-founder Swapnil Shrivasatav said, "I am not aware of the details. Investors have been driving the company (for the) past two years since I left."
Vriti was founded in 2006 by Shrivastav, an alumnus of Illinois Institute of Technology (the US), and IIT Delhi graduate Rahul Agarwal. Shrivastav left the firm in August 2012, and is currently working at Times Internet as its VP for AdTech vertical, while Agarwal is head (engineering) at Indiahomes.
Vriti offered a cloud SaaS-based platform, where students could assess their performance for various tests. While large test preparation chains like FIITJEE (for engineering) and IMS (for management) provides students mock exams on a large scale, Virit's platform also enabled relatively smaller players to offer the service. Vriti also provided comparative performance assessment reports and personalised study tips, besides content aggregated from various authors and publishers.
Vriti had raised $5 million in Series B round of funding from Jafco and Intel Capital. Previously, it had received $2.5 million from Intel Capital in 2008.
In the past it has divested a string of properties under the firm. In 2011 it had spun off two websites – budget hotel booking and travel community site IndiaHotelReview.com (IHR) and Connectindia.in – as it sought to strategically re-align itself as an education company.
Connectindia.in, a site that let users compare mobile and internet tariff plans & offers across the country besides related telecom products and services, was sold off a year later.
It had earlier discontinued two other websites – CollegeSearch.in and MyEducation.in.
A few companies are operating in the online test prep space, including Info Edge (India)-backed Meritnation.com; Kalaari & Lightbox-backed Embibe.com; Helion & SAIF Partners-backed Toppr.com; and newly launched Grabaims, among others.
(Edited by Joby Puthuparampil Johnson)
---