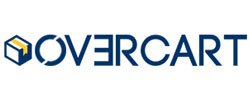 Delhi-based Exit10 Marketing Pvt Ltd, the company behind Overcart.com, an e-commerce marketplace for over-stock, unboxed, refurbished and pre-owned products, has secured an undisclosed amount in funding from serial entrepreneur K Ganesh and wife Meena, besides a few other individuals.
The capital will be used to add more categories to its platform and also for geographic expansion, its co-founder Alex Souter told Techcircle.in. "We currently sell/buy only smartphones. We are now going beyond this category, and looking to partner directly with the warehouses of retailers," said Souter.
The company was founded in 2012 by Franco-Scottish national Souter and Saptarshi Nath – both previously worked at global consultancy firm CEB. While Souter holds an MSc degree from University of Edinburgh, Nath is an alumnus of Delhi School of Economics.
Overcart was originally started as a direct consumer-focused e-commerce company, before pivoting to the current model. An online re-commerce platform, Overcart helps customers buy and sell quality-certified, pre-owned, new, unboxed, refurbished, factory seconds, surplus, overstock and carton-damaged products.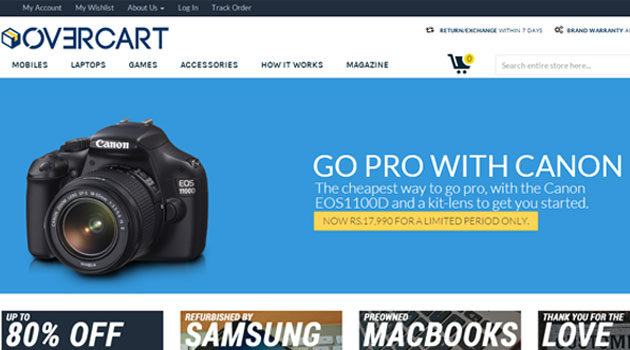 The firm buys/sells gadgets and video games from leading brands such as Apple, Samsung, Nokia, Kodak and Nikon. Overcart claims that its platform gets 500-1,000 orders a day.
A GSF startup, the firm had previously raised $25,000 from the accelerator, with participation from a few angel investors, including InMobi's co-founder and CEO Naveen Tewari, One97 Communications founder Vijay Shekhar Sharma.
"I have been observing Overcart for over a year. Their persistence and tenacity to be able to maintain the focus, coupled with their flexibility to pivot, has promoted us to invest in the firm," said Ganesh.
There are a couple of more e-commerce companies operating in the refurbished products space in India, including GreenDust, and gobol. Delhi-based Greendust had raised $40 million in funding from Vertex Venture Holdings, Kleiner Perkins Caufield Byers (KPCB) and Sherpalo Ventures in 2012.
(Edited by Joby Puthuparampil Johnson)
---