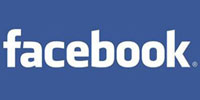 Social networking giant Facebook has developed a mobile messaging app called Slingshot, along the lines of ephemeral app Snapchat. The new app, launched last week, will allow users to click/shoot pictures/videos, add texts and colour to them, and 'sling' them to friends. However, the friends will not be able to see the shots until they sling something back to the sender.
The service is available on iPhones (iOS7) and Android smartphones (Jelly Bean and KitKat).
The development was first reported by PTI.
Earlier, Reuters had reported that Facebook was working on the new app for long time, after its unsuccessful attempt to acquire ephemeral mobile message startup Snapchat last year. Facebook had reportedly offered $3 billion to acquire Snapchat.
A few months ago, Facebook had acquired mobile messaging startup WhatsApp for $19 billion.
Recently, Indian entrepreneur Vinay Bharathwaj developed a Snapchat-like app called Candidly that allows users to click pictures, doodle on top of them or put their comments on them in voice or text messages, and share them with friends. The sharer can make the pictures disappear from his/her friends' mobile phones. Additionally, it enables users to doodle, upload voice message or 10-second video over the pictures.
---