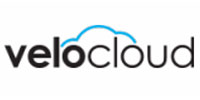 California- and Chennai-based VeloCloud Networks Inc, a cloud-based WAN (wide area network) provider, has raised $21 million in funding led by New Enterprise Associates (NEA), with participation from US-based Venrock Associates, besides networking business incubator The Fabric.
"VeloCloud aims to fundamentally alter the economics of the WAN while simplifying and automating network operations for distributed enterprises. We are delighted to have the support of top-tier venture partners and are poised to build our channels, scale business development activities and create a strong ecosystem," said VeloCloud co-founder and CEO, Sanjay Uppal.
VeloCloud was founded by Uppal, Ajit Mayya and Steve Woo two years ago. Uppal was previously president and COO of OnMobile Global, India's top mobile value added services (VAS) company and moved out of the firm in late 2012. Mayya was vice president (engineering) for YouWeb, an incubator for mobile technology companies while Woo earlier led the cloud strategy at Aerohive Networks after it acquired Pareto Networks, a cloud-based networking innovator.
VeloCloud simplifies WAN by delivering virtualised services from the cloud to branch offices and mobile users. It services deliver enterprise-grade performance, visibility and control over both internet and private networks, combining the economy of the internet with cloud. VeloCloud has a development centre in Chennai.
"VeloCloud is a bona fide disruptor of today's WAN architecture, and we look forward to working with them to transform the network," said Kittu Kolluri, general partner at NEA.
"We share a common vision with VeloCloud of enabling direct access to any application, whether on-premises or in the cloud at significantly lower costs, without compromising performance, visibility and control," said Rajan Raghavan, co-founder and CEO of The Fabric.
(Edited by Joby Puthuparampil Johnson)
---