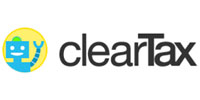 Delhi-based ClearSharp Technology Pvt Ltd, owner of ClearTax.in, an online platform for filing income tax returns in India, has secured an undisclosed amount in funding from Silicon Valley-based startup accelerator Y Combinator (YC). This is YC's first investment in a startup that is solely focused on the India market.
"E-filing is only six years old in India, and ClearTax is in a space that will see a lot of growth in the next few years. It is projected that 42 million people in India will be e-filing tax returns by 2016. ClearTax is making it easier and more affordable for people to file their taxes online. So, we saw a huge opportunity there," said Kat Manalac, partner at YC.
The startup was founded by the father-son duo of Archit and Raja Ram Gupta, along with Ankit Solanki and Srivatsan Chari. Archit holds a B Tech degree in Computer Science from IIT Guwahati and a master's in Computer Sciences from University of Wisconsin Madison. Prior to setting up ClearTax, he worked at Data Domain Inc which was acquired by EMC2. Raja Ram is a Chartered Accountant and is currently a senior partner at Rawla and Company. Both Solanki and Chari hold B Tech degrees in Computer Science.
ClearTax.in was launched in 2011. According to the company, around 3 lakh users have used its platform since it started up. ClearTax estimates that this year, 6 lakh users will use its services. ClearTax also offers a cloud platform for Chartered Accountants and tax professionals in India.
There are a number of online ventures which help in IT tax returns such as Taxsmile, Taxspanner among others. Indeed, the government's own website also allows one to directly file tax returns for free but the private ventures tries to simplify the procedure.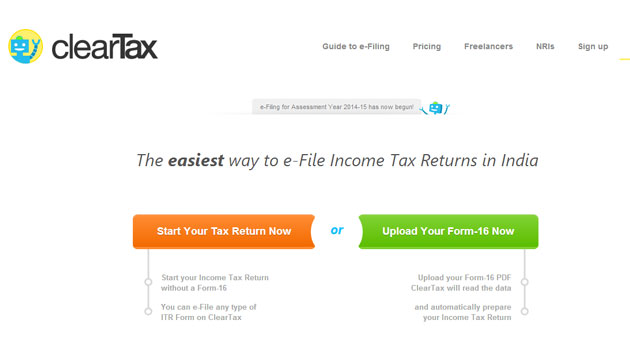 How ClearTax works?
All the user has to do is upload his/her Form-16, and instantly the tax return is prepared for him/her to view and edit. ClearTax's underlying technology pulls in data from the uploaded form, and fills it in the correct places on the ITR (income tax returns) form. The user doesn't have to manually fill up numbers to prepare their tax return. This avoids mistakes in data entry. ClearTax also downloads the user's information from the Tax Department in real time helping the user claim proper tax refunds.
"We are excited to announce that we have raised an investment from Y Combinator and are part of their Summer 2014 batch. ClearTax is on a mission to simplify tax return filing online for India and using technology to simplify financial lives of people. We are one step closer to that goal today," said Archit, who is also CEO of the firm.
Y Combinator is one of the first startaup accelerators in the world. The accelerator invests $120,000 in a large number of startups. These startups move to Silicon Valley for three months, during which the accelerator works with them to reshape and refine their pitch to investors. Since 2005, YC has funded over 630 startups, including Reddit, Dropbox, Airbnb, Stripe, Optimizely and Codecademy.
Technical recruiting platform InterviewStreet (now HackerRank) was the first startup in India to be chosen for YC's incubation programme.
(Edited by Joby Puthuparampil Johnson)
---