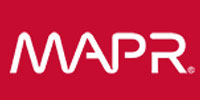 California-headquartered MapR Technologies Inc., an Apache Hadoop-based enterprise software firm, has closed $110 million in financing round led by Google Capital, with participations from Qualcomm Ventures, besides existing investors including Lightspeed Venture Partners, Mayfield Fund, New Enterprise Associates and Redpoint Ventures.
Google Capital infused $80 million equity financing. The capital will be used to continue the firm's growth in the Big Data and analytics segment. The investment will also fund additional engineering resources and support open source projects, such as Apache Drill, Hadoop 2.2 with YARN, and Apache Spark.
As per the deal, Gene Frantz, general partner of Google Capital, will join MapR's board of directors.
"Our installed base of more than 500 paying licensees provides a strong foundation and we are excited to move forward with the tremendous resources from our new and current financial investors," said John Schroeder, CEO and co-founder of MapR.
MapR was founded in 2009 by MC Srivas (CTO) and Schroeder. An IIT Delhi alumnus, Srivas also holds an MS in computer science from University of Delaware. In the past, he had worked at companies including Google, Spinnaker Networks and Transarc. Prior to co-founding MapR, Schroeder had held various management roles at companies including Caliatsa, Rainfinity and Brio Technologies.
MapR delivers an enterprise-grade platform that supports a broad set of mission-critical and real-time production uses. The firm claims that its products are used by more than 500 customers across financial services, government, healthcare, manufacturing, media, retail and telecommunications. Its customers include Amazon, Cisco, Google and HP.
MapR claims that it has tripled bookings in the first quarter of 2014 over 2013. The company has offices in 10 cities across the globe, including Hyderabad in India.
"MapR helps companies around the world deploy Hadoop rapidly and reliably, generating significant business results," said Gene Frantz, general partner at Google Capital. "We led this round of funding because we believe MapR has a great solution for enterprise customers, and they have built a strong and growing business," Frantz said.
In addition to the equity financing, MapR has completed a debt facility of $30 million led by Silicon Valley Bank.
(Edited by Joby Puthuparampil Johnson)
---