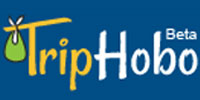 Pune-based JoGuru Inc, the company that owns and operates the online trip planning platform TriphHobo.com has raised under Rs 20 crore ($3.5 million) in Series A round of funding from Kalaari Capital, an early-stage tech-focused VC fund, a top executive of the startup told VCCircle.
As per the deal, Kalaari's managing director Vani Kola and principal Sumit Jain will join TripHobo's board.
The capital will be used for user acquisition, scaling technology innovation and content generation, said Praveen Kumar, co-founder and CEO of TripHobo. The startup is also planning to increase the team size to 30 people from 20 currently.
TripHobo had previously raised around $400,000 in funding from an angel investor based out of Pune.
"Today's young travellers demand a smarter way to plan their holidays, but they don't have the patience to sift through the highly-fragmented travel information available. Above all, the typical trip planning process itself takes weeks and is quite tedious. TripHobo is changing the way users approach this by providing an intuitive, graphical and fun platform," said Kumar.
TripHobo.com (earlier JoGuru.com) was founded in 2012 by the trio of Kumar (CEO), Saket Newaskar (CTO), and Karthik Ramachandra (COO) – all hold MBA degrees in marketing. Newaskar is an alumnus of Management Development Institute (Gurgaon), while Kumar and Ramachandra are alumni of IIM Lucknow and IIM Indore, respectively.
On TripHobo, one can discover itineraries created by other users and use them for his/her planning. Users can also create their own itineraries from scratch and share it. The startup has developed a 'Theory of Constraints'-based algorithm that claims to optimise the trip route chosen by a user, depending on the distances and open & closing time of attractions.
According to the company, the 'Itinerary Planner' feature on its site displays the tentative time a user can reach a particular attraction. This is aimed at helping them accommodate their breakfast, lunch and dinner plans.
"Travellers often struggle to get critical information like opening times, ticket prices, nearest public transport and eateries. We at TripHobo have tried to address all these issues," claimed Kumar.
The firm is currently working on a mobile app, which will be launched at the Travel Innovation Summit in Los Angeles this November.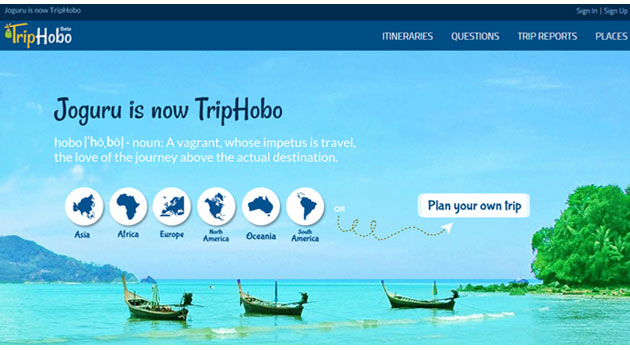 Traction
According to Newaskar, TripHobo has listed more than 25,000 itineraries from close to 200 cities across the globe on its site. It is now planning to add more cities and take the total city count to 2,000 in the coming years.
"At present, about 40 per cent of our users come from the US, followed by 35 per cent from Europe and Latin America combined, and 20 per cent from Southeast Asia. In the last six-eight months, we saw close to one million users checking out the platform. The site has around 1.3 lakh monthly unique visitors," said Newaskar.
TripHobo banks on an affiliate revenue model. The startup is mainly competing with mygola in India, and Roadtrippers & Tripomatic in international markets.
"The travel industry is ripe for the next era of innovation, and TripHobo is perfectly placed to capitalise on this. The platform is intelligent and the team understands travelers leveraging online services to plan and book their travel. We believe TripHobo can be the next big global brand from India," Vani Kola said.
(Edited by Joby Puthuparampil Johnson)
---