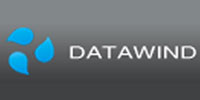 Datawind, maker of low-cost Aakash tablets, has raised Rs 168 crore (30 million Canadian dollars) through an IPO and listed company shares on Toronto Stock Exchange.
Stating that the company raised 30 million Canadian dollars through an IPO that closed on July 8, Datawind said it will use the proceeds to expand business across emerging markets.
"Our IPO (initial public offer) on the TSX (Toronto Stock Exchange) represents a major milestone for Datawind and gives us the resources to implement the next stage of our vision to bring the internet to billions of unconnected people in the developing world," Datawind President and CEO Suneet Singh Tuli said in a statement.
DataWind has been recognized by the MIT Technology Review in its 2014 list of the World's 50 SmartestCompanies, as the Company is acknowledged for its ability to break the affordability barrier with tablet computers.
The company was first to make tablet PC Aakash, which cost the government Rs 2,276 per unit. The company has been also selected for supplying Aakash 4 which is expected to cost around Rs 3,500 and will support 4G services as well.
Datawind is now focusing on developing solutions that can facilitate access to internet services at affordable prices.
"The world suffers from an internet infrastructure deficit, however, we believe our patented cloud based web delivery technology can effectively leverage existing cellular telephony networks to deliver affordable internet to 93 per cent of the world population," Datawind Co-Chairman and CTO Raja Singh Tuli said.
---