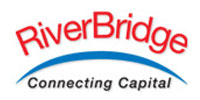 RiverBridge Investment Advisors Pvt Ltd, a boutique investment bank with operations in Chennai and Bangalore, has made angel investment in research and analytics firm Akara Research & Technologies, RiverBridge's director N Muthuraman told Techcircle.in.
Based out of Chennai, Akara provides data solutions to corporates, banks and government. The firm claims that it systematically collates and analyses information from various sources for informed decision making.
It has developed several products such as that one that provides data on capacity additions across every sectors in the country, and another one that helps first generation entrepreneurs in preparing business plans and a third one that captures status of road construction projects across the country. These products are currently sold to corporates, SMEs, individual entrepreneurs as well as to educational institutions.
"As a firm, we believe significant value creation can happen only through direct equity ownership - be it for our clients or for our own funds. It is not that we have a dedicated fund for this, or actively look for angel investment opportunities. But (we act) when suitable opportunities arise among our network," said Muthuraman.
RiverBridge is an investment bank focused on assisting mid-size companies in raising capital and helping them in M&A transactions. RiverBridge's customers include BSR Hospitals and Diagnostics in Bhilai (which raised $10 million from Aureos Capital), CURA Healthcare (which raised $10 million from Peepul Capital), Eversun Energy (which was acquired by Chennai based Tecpro Systems), Sathyam Prefab (which was acquired by Singapore-based Traverse International), TVS Logistics (which acquired Cargo Wings Logistics), and Nalas appakkadai (acquired by a dining restaurant chain by promoter of Epicurean Events).
Angel investment as an asset class is getting significant attention from HNI investors in recent times. Many HNIs are looking at this class as an 'alternative investment' to the traditional route of mutual funds, listed stocks and deposits, since this is a lucrative asset class which holds the potential for substantially superior return in multiples of their investment, which none of the traditional asset classes can offer.
After a sluggish start to the year with a sharp drop in the number of startups attracting early stage venture funding in the first quarter, angel & seed investments in India perked up almost 33 per cent for the three months ended June 30, 2014, according to a data collated by VCCEdge, the data research platform of VCCircle.
(Edited by Joby Puthuparampil Johnson)
---