Aircel becomes 2nd telco after Airtel to launch 4G services in India, starting with 4 circles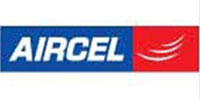 Indian telecom service provider Aircel Ltd has finally launched its 4G services in the country. With this launch, Aircel now offers services under all the three existing technologies of 2G, 3G and 4G LTE. To being with, the services will be offered across four circles including Andhra Pradesh (AP), Assam, Bihar and Odisha.
Aircel is now the second telco to launch 4G services in the country after Airtel.
Aircel holds 20MHz of spectrum in the 4G LTE 2300 MHz band across eight circles - AP, Assam, Bihar, Odisha, Tamil Nadu, West Bengal, North East, and Jammu & Kashmir. In addition, the telco has 3G spectrum in 13 circles and broadband wireless access (BWA) spectrum in 8 circles.
Anupam Vasudev, chief marketing officer, Aircel, said, "The wireless broadband services offered will help customers transform their workplaces and homes into 'smarter' entities. The parameters that will differentiate Aircel's 4G LTE services include customised offerings with a quick turnaround time for deployment of services to enterprise and home customer, high speed and low latency."
The telco's enterprise customers will experience a 4G LTE network to receive dedicated internet and secure Virtual Private Network (VPN) services, while its home customers will experience various infotainment services on high-speed broadband that will help connect any Wi-Fi device to support services such as faster internet access, Smart TVs, virtual home solutions, and online gaming, etc.
In Dec last year, Aircel had entered into an agreement with ZTE Corporation, a publicly-listed global provider of telecommunications equipment, network solutions and mobile devices, to deploy Aircel's 4G LTE network in the country. The announcement was in line with ZTE's completion of the migration of Aircel's data services to its 4G LTE evolved packet core (EPC).
However, at the time, the company had mentioned that the LTE deployment will be initiated in Chennai and the rest of Tamil Nadu (RoTN), as well as a few other business critical circles. ZTE has been working with Aircel since 2008, when it supported the latter's 2G-3G rollout in three north zone circles. It also played a key role in the launch of the Next Generation Networks (NGN) for Pan India.
Prior to Aircel, Bharti Airtel was the only telecom operator to offer 4G LTE services in the country. It is currently offering the same in 11 cities, which include Bangalore, Chandigarh, Mohali, Panchkula, Ludhiana, Jalandhar, Kolkata, Amritsar, Kapurthala, Phagwara and Hoshiarpur.
Mukesh Ambani-led Reliance Jio Infocomm (RJI), the telecommunications arm of Reliance Industries Ltd, has also applied to the department of telecom (DoT) for a unified licence to offer voice-based services on the BWA spectrum, besides 4G.
Comment(s)