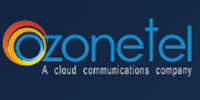 Hyderabad-headquartered Ozonetel Systems Ltd, a provider of on-demand cloud communication services to enterprises, has clocked Rs 5.3 crore in revenues in the last fiscal (FY2013-14), according to its founder CSN Murthy. Ozonetel, which also has offices in Bangalore, Delhi and Mumbai in India, is now looking at global expansion. For the same, the company plans to open offices in the US and Singapore this year.
The company was founded in 2007 by Murthy, who was later joined by Atul Sharma as co-founder and CTO. A serial entrepreneur with over 20 years of experience across networking, telecom and embedded systems, Murthy had previously co-founded Intoto, a network security and convergence startup, which was acquired by Freescale Semiconductor. Sharma has more than 10 years of experience with various firms including Avaya, Nortel and Tellme.
Ozonetel enables enterprises to manage their sales, support and marketing communications. Its products include CloudAgent, a cloud-based contact centre; KooKoo, a multi-channel cloud communication platform; and primary rate interface (PRI) cards for voice communication.
The firm recently launched a hybrid model to enable BPO clients in the US to handle their international voice processes. Murthy said that this launch gave the firm access to 65-plus countries, and it would soon target customers in the US, Europe and Southeast Asia with its products. The company charges a monthly rental for its software platform and product usage from enterprises.
Ozonetel has more than 300 enterprises customers and counts among its clients companies like HUL, Wipro, redBus, Intuit, Shaadi, Manipal, ICFAI, Cloud9 Hospitals and Indiamart, among others. It currently employs 50 people across its four offices in the country.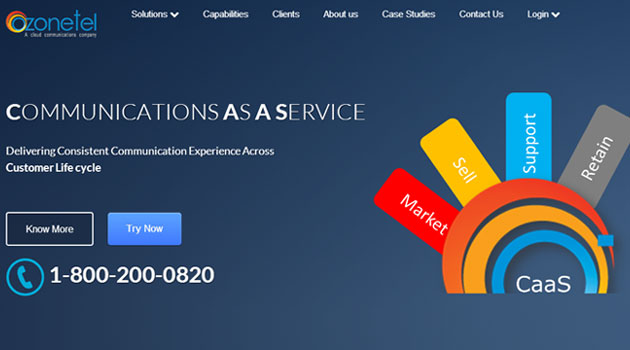 Competition & fundraising
According to Murthy, other cloud telephony companies, including Sequoia capital-backed Knowlarity are concentrating only on a single product. "They do not cater to the complete customer communication lifecycle or do not provide holistic solutions to customers to manage their communication," he said.
"There are not many companies operating in the specific segment that we are operating, barring some on-premise vendors. There are some VC-funded ventures in the Cloud PBX space, too. However, we focus on customers who have serious requirements to improve their marketing, sales and service functions using a comprehensive multi-channel contact centre," he added.
Ozonetel had earlier raised an undisclosed amount in funding from a group of angel investors based out of Singapore and the US, besides Dinesh Agarwal, founder and CEO of Indiamart.com. It is now looking to raise $6 million that will be used for marketing and sales, as well as for expanding its global footprint.
---