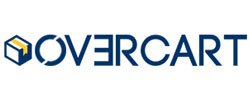 Overcart, an online marketplace for refurbished and pre-owned goods wants to capture the overstock segment in India. Originally started as a consumer focused e-commerce company, Overcart pivoted to the current model. It allows customers buy and sell quality-certified, pre-owned, unboxed, refurbished, factory seconds, surplus, overstock and carton-damaged products.
"We are looking at capturing the overstock market in India. If the products have an end of life, or the distributors have not been able to sell them, we are looking to capture this entire market segment in the next two to three years," said Alex Souter, co-founder, Overcart.
"Indian e-commerce market is expected to grow to $32 billion by 2020. We estimate the returns of excess stocks to represent around 10 per cent of that market. So we are looking at a $3 billion opportunity in just the e-commerce segment. If you take a step further and take distributors and manufacturers into consideration it expands your opportunity significantly," he added.
The company was founded in 2012 by Souter and Saptarshi Nath – both previously worked at global consultancy firm CEB. While Souter holds an MSc degree from University of Edinburgh, Nath is an alumnus of Delhi School of Economics.
It sources un-boxed items from retailers and sells them to their customers at discounted prices. In the case of pre-used products, the company is currently dealing only with games. A user needs to get their product evaluated, post which Overcart sends a pickup boy to their house to collect the product. It pays for the games in the form of online credits instead of cash, and sellers can buy anything on the website with that amount.
However, due to regulatory strains, this is limited to only Rs 5,000 as of now. Hence the company plans to introduce the option of cash payment once it starts buying other products as well. Going forward, it is looking to add mobile and laptops to the mix.
Last month, the startup had raised an undisclosed amount in funding from serial entrepreneur K Ganesh and wife Meena, besides a few other individuals. It plans to spend the money in geographical expansion within the country.
The company had recently expanded its operations beyond Delhi-NCR by setting up a centre in Bangalore. It plans to set up another one in Mumbai in the next six months and will also look to increase the team size to 35 (from current 20) by the end of this financial year. "All our clients are based out of metros. Wherever they are, we intend to be," said Nath.
Without disclosing their names, he mentioned that Overcart's clients consist of established retailers across the country.
Although the founders declined to disclose revenue numbers, they added that the company wants to finish the year with Rs 10 crore in top-line. It is also eyeing break-even by mid 2017. "We are not profitable yet as we are spending all our money into growth. We expect to break-even by mid-2017," said Souter.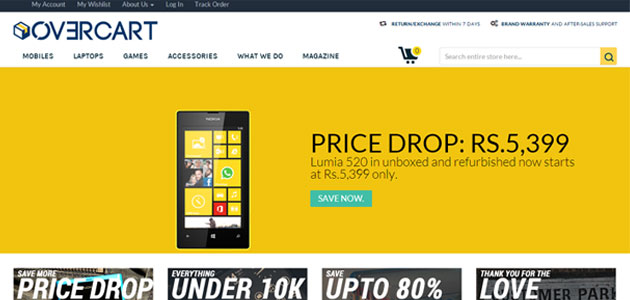 Competition
In comparison, Delhi-based Reverse Logistics Company Pvt Ltd (RLC), which owns and operates Greendust.com, an e-commerce platform for refurbished goods, is eyeing $250 million in revenues by the end of the current fiscal year (FY14-15). According to its founder and CEO Hitendra Chaturvedi, the company is clocking Rs 100 crore in revenues on a monthly basis, and has been profitable since November last year.
"We ship goods worth Rs 2.5 crore per day at an average order value of Rs 5,000. While 30-35 per cent of the revenues come from our online channel, the rest is from our franchise business," Chaturvedi told Techcircle.in, adding that about 30 per cent of the total purchases come via mobile.
In June 2012, the company had raised $40 million (then Rs 171 crore) in funding from Vertex Venture Holdings Ltd, Kleiner Perkins Caufield Byers (now Lightbox), and Sherpalo Ventures.
---