Techcircle Startup Walkabout Pit Stop IV One97, Noida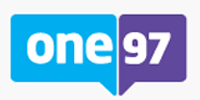 After Lightspeed, Sequoia and Snapdeal, we reach the last destination of Techcircle Startup Walkabout which happens to be the office of mobile internet company One97 Communications. The participants, now familiar with one another, have already started a discussion on challenges faced by early stage companies in fundraising.
Soon, we are joined by Vijay Shekhar Sharma, founder and CEO of One97. He takes us through the journey of the company and talks about the days when he had no money to service bank loans, to raising funds from VCs, and becoming one of the biggest players in their space.
While talking about the journey, he also shares One97's plans of going global in the near future and reaching the 10 million wallets milestone by December 2014.

His journey (with its ups and downs) strikes a chord with the entrepreneurs who throw questions at him ranging from how he managed to convince VCs in his early days, to challenges faced by him in setting up the venture to getting the right valuation for the company. His answers leave the participants motivated.
Coaxed by eager startups to talk about the mobility fund that One97 manages, he adds that the fund backs companies that have the potential to accelerate his business.
On that note, we ended the Techcircle Startup Walkabout.

You can also check out our Twitter handle @techcirclein for updated pictures of the TC Walkabout.
---