GOQii, a wearable devices venture launched by Indiagames' founder and its former CEO Vishal Gondal, has raised an undisclosed amount in angel funding from Neeraj Arora, business head at WhatsApp Inc., and Marco Argenti, vice president (mobile) at Amazon Web Services.
"We just launched the commercial version of GOQii in India and we will use the funds for scaling in a major way," Gondal told Techcircle.in. "A portion of the funds will also go towards marketing, brand building and enhancing the technology platform."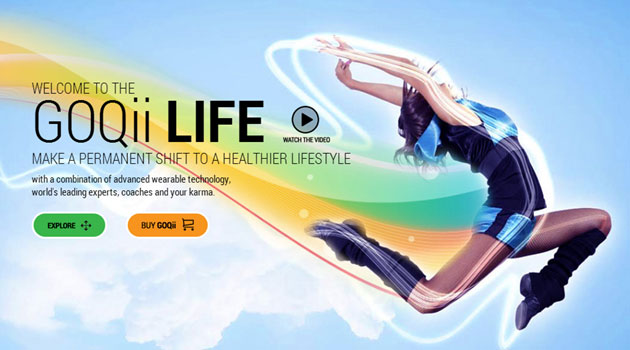 Gondal also informed that the company is planning to expand to the Middle East in a few weeks and to the US by the end of this year. "Unlike other wearable devices makers, we are basically a services company and giving people lifestyle coaching via GOQii Coach. We are seeing massive opportunities across the world and hence the expansion," he added.
The development was first reported by NextBigWhat.
Launched early this year, GOQii is headquartered in California with offices in Mumbai and Shenzhen (China). GOQii offers a combination of wearable technology, expert-led personalised coaching and elements of social philanthropy (karma) to enable its users to make a permanent shift to a healthier lifestyle. For the same, it focuses on sustained engagement and goal reinforcement, and offers a complete ecosystem as a single integrated solution, which is a combination of technology and human connection.
What's GOQii?
At the heart of its offering is fitness tracker GOQii Band which comes with full touch display, a vibrating alarm, ultra-lightweight water resistant construction with skin sensitive materials, and automatic wireless syncing via Bluetooth LE. Its key functions include a watch, a motion sensor that can track steps, calories, distance, active time as well as 'Karma Points', which is basically a virtual currency for philanthropy.
The human connection is also provided in the band since it enables the user's GOQii coach to remotely vibrate the band to motivate the user.
This is supplemented with coaching from people from the fields of fitness, sports, nutrition and behavioural science. Users are connected to their personal GOQii coach via an app and pre-scheduled monthly video/audio calls.
The platform also enables its users to support social causes of their preference. User's steps are used as 'sweat' equity by converting their effort into Karma points, which are then used to make donations towards social causes of their preference. At the backend, GOQii has developed a network of donors and recipient non-profit organisations to convert Karma points donated by its users to actual monetary donations.
Pricing and competition
As of now, the company is offering subscription for GOQii, which includes all elements of its ecosystem (including band, experts, coach and karma) for six and 12 months. The plans are available for Rs 6,999 and Rs 11,999 for the half-yearly and yearly packages, respectively.
In terms of competition, a number of companies offer similar fitness products that include Nike+ FuelBand, Fitbit Flex, and Jawbone Up. However, the human connection being offered by GOQii could end up working in favour of the company, since many users of similar products complain of losing interest in the devices over time.
Other previous investors in GOQii include Amit Singhal, senior vice president of Google Inc; Bollywood actor Madhuri Dixit-Nene and her husband Shriram Nene besides Anil Godhwani (Habitera), Bharat Vasan (MyBasis), Kanwaljit Bombra (Dell), Esther Dyson, Goutam Godhwani (Simply Hired), Mahesh Samat (Epic), Mike McNamara (Flextronics), Prashant Gulati(TiE), Sanjay Parthasarathy (Indix), Sanjay Vaswani, Steve Luczo (Segate), Taher Khorakiwala, and Vijay Vashee (Microsoft).
(Edited by Joby Puthuparampil Johnson)
---