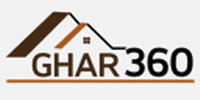 Ghar360, a cloud-based 3D augmented reality platform for home designs is launching a B2C platform on its website later this week (Aug 15) that will enable end users to customise, design and visualise their dream homes. While the first floor plan design will be free for users, they will be charged for the second floor plan. The charges would be $5 per floor plan.
The premium service will also allow users to share their designs with friends and associates online. Founded in 2012 by the duo of Ajesh Joy and Sanju Thomas, the startup has so far primarily been a B2B platform.
The TLabs incubated startup is also looking to raise Rs.1.5 crore in funding in the coming quarter. It will use the funds for operations, marketing, technology development as well as expanding the team size. Currently a team of five, the startup plans to expand to 20 people by December 2015.
"We have been in talks with a few investors including SAIF Partners and India Angel Network (IAN). They asked us to get back to them once our B2C segment goes live," said Joy.
The website claims to be generating 15,000-20,000 traction on a monthly basis, however, it did not share the conversion rate. The company also offers a blog at Ghar360.com/blogs. Ghar360 is very similar to another augmented reality platform Provider Fusedcow that also offers a platform for real estate developers and customers to sell and plan customised apartments. It offered multiple designs on the platform and the real estate developer can show these designs to potential buyers. Buyers can also customise their dream homes and get it built to their specifications.
Earlier Mukul Singhal, principal, SAIF Partners had also expressed his excitement about the B2C segment of Ghar360 on a TC Show Off episode. At the time, he had mentioned that he was more excited about the end user market and home improvement market from a market size perspective.
Ghar360 also plans to join hands with online furniture makers and is in talks with Bangalore-based Urban Ladder Home Decor Solutions and Rocket Internet-backed venture FabFurnish for an affiliate program. Under the same, when a user designs a room on Ghar360 platform, he/she can lift the furniture from the e-commerce websites and have an exact feel of how the interiors of the room would look like with real furniture instead of the animated ones.
While this service would be free for the consumers, it will help both the companies generate affiliates for each other and thus grow traffic for the websites. Consumers can also go ahead and buy the products if they wish to. The company is also open to adopt the Flipkart-OLX model of offering discounts for using each other's websites. "Maybe in the future we can think about it," Joy said.
Flipkart and OLX last week launched a program wherein users will be urged to sell their used products on OLX before buying a new product from Flipkart. Flipkart is offering 5 per cent discount to those customers on select products.
---