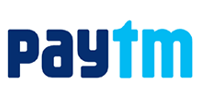 Paytm, the digital goods and services marketplace owned by Noida-headquartered One97 Communications Ltd, is looking to raise $100 million in fresh funding, according to founder Vijay Shekhar Sharma.
Sharma said Paytm has hit certain critical milestones having crossed one crore or 10 million monthly transactions in July which included 20,000 orders on its mobile-only e-com marketplace. The bulk of the rest comprises Paytm's original business—mobile and DTH recharges.
"Almost 70 per cent of the orders on our marketplace are for non-electronics items. It is a healthy figure considering the fact that all the other existing online marketplace platforms are focusing on selling smartphones," Sharma told Techcircle.in.
He added that of the total 20,000 marketplace transactions, less than 15 per cent is cash on delivery (CoD). On peak days, the platform crossed 430,000 orders a day, according to him.
Paytm is now looking to double the transactions across its platform and is targeting one million orders per day by the end of 2015, said Sharma. "We need capital to achieve this goal, and we will go to the market to raise funding in the range of $100 million after three months. We prefer Asian investors for investment because they understand the market and opportunities much better than their Western counterparts," he added.
Sharma further informed that Paytm also achieved $1 million in GMV a day in of July, and that around 10 million mobile wallets exist on its platform currently. "We are depending on three business lines—mobile goods, payment business and marketplace. As a company, we don't think that valuation is based on only one business line," he explained when asked about the valuation of the firm.
Founded in 2000, One97 Communications is a leading mobile-internet company in India that offers valued added services besides digital goods & services to its mobile consumers under the Paytm brand. It also provides mobile advertising, marketing and payments for merchants.
The firm is backed by venture capital investors, including SAIF Partners, Intel Capital, SAP Ventures and Silicon Valley Bank besides investment entities under IDFC and Reliance Capital. One97 has offices in India, the Middle East and Africa.
The firm recently set apart $25.6 million to fund acquisitions of at least two startups which can complement Paytm's core services. In an interview with Techcircle in June, Deepak Abbot, associate vice president of Paytm, had said that  the firm would be looking to introduce new features on its platform, which would enable users to carry out big ticket transactions, including insurance premiums and school fee.
(Edited by Joby Puthuparampil Johnson)
---