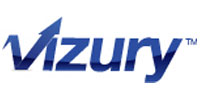 Bangalore-based customer relationship management company (CRM) Vizury Interactive Solutions Pvt Ltd is looking to expand its footprint in existing markets like India, China, Japan and Brazil. In addition, the company is also eyeing expansion to new markets like Australia, Taiwan, Korea and the Middle East in the long run.
The company, which recently secured $16 million in Series C round of funding led by Intel Capital, with participation from Ascent Capital, is currently aggressively engaged in strengthening its existing products and launching new ones. A good portion of the capital it will be deployed towards this end. Besides, a part of the capital will also be utilised for expanding sales & account management and engineering teams of the company.
Established in 2008, Vizury helps marketers to bag customers through personalised marketing solutions. Last year, the firm had launched a comprehensive mobile advertising retargeting product called MobiConvert, which includes mobile web and app retargeting on both iOS and Android devices, as well as conversion features like app deep linking and click-to-call.
IPO aspirations & clocking $100M in revenues
The company aims to clock $100 million in revenues in a couple of years, post which it will look at an initial public offering (IPO), Chindlur told Techcircle.in.
"We aim to float an IPO but we need to reach certain milestones before we can make it a reality. A robust revenue run rate of $100 million will be a good base for such a step."
The company is working with over 500 clients across industries such as travel & hospitality, e-commerce, healthcare, automobile, financial services and classifieds. Some of its clients include Lenovo, Myntra, Sony, Zalora, MakeMyTrip, and Jet Airways, etc. Presently, Vizury gets close to 20 per cent of its revenue from the Indian market. "India is a very important market for us and it is important for us to succeed here first," said Gourav Chindlur, co-founder and COO, Vizury.
---