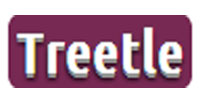 Treetle.com, a location-based networking platform that helped users pursue their interests and activities along with like-minded people in their neighbourhoods, seems to have shut down.
It is not immediately clear if the company is pivoting to a new business model. An e-mail sent to Pankaj Dugar, founder and CEO of Treetle Software Pvt Ltd, the startup behind Treetle.com, did not elicit a response till the time of publishing this story.
It seems that there are no activities happening on the site currently. However, as per a note on it, Treetle is providing 'useful tips on how to keep your home clean, even if you're already a clean freak'. In yet another place on the site, it is also mentioned that Treetle.com is a participant in the Amazon Services LLC Associates Program, an affiliate advertising program designed to provide a means for sites to earn advertising fees by advertising and linking to Amazon.com. However, no further details on these are available.
Treetle was started in 2011 by Dugar, who is currently vice president (Big Data) at HP in the US. Earlier, he had worked at companies like Cisco, Infosys, McKinsey, Booz Allen & Hamilton and Oracle. Dugar holds a bachelor's degree in computer science from Dartmouth College and a MBA from Harvard University.
The site enabled people to register and create interest-specific clubs depending on what they liked. Once a club was formed, others could join and indulge in activities like discussions and information sharing. One could also organise events and post those on the site but would require the respective club owner's permission for posting.
In an interaction with Techcircle.in in November 2012, Dugar had said that Treetle had 3,000 registered users and 200 clubs on its platform. The firm was also planning to expand its service to 150 countries. The company had also secured angel funding from a group of unnamed investors in August 2011.
The startup competed with niche websites for hobbyists (like photography enthusiasts), Facebook (as FB communities already allow users to send out invites for events) and Meetup, a social networking site that helps groups of people with shared interests plan meetings and form offline clubs in local communities.
---